Hey guys. I know it's been a while and I think it's pretty self-explanatory that things recently have been crazy. I started working from home and the transition took a little while to get use to. As we know, the world right now is starting to get use to a very new type of 'normal' and it is something that will be affecting us for the months to come. Coming from a girl who currently resides in Boston, I can say that I am seeing the affects of Corona first-hand and know the importance of social distancing.
With that being said, I am going stir crazy as I am sure many of you are as well. So I decided to compile a list of 20 activities that you can do when you're on the brink of insanity. Some of these might be out of the box ideas and some may be very generic. But I wanted to make the list to not only spur some creativity in the world, but also to remind those who are having a hard time with this adjustment that we are all in the same boat. We're in this together guys! Enjoy.
20. Read Where You Left Off or Start A Series
Grab a cup of coffee or sip on some tea and read! Whether it's a magazine or hardcover, take the time to explore a new topic or one of your favorite genres. Maybe you haven't had time before or you're right in the middle of a great series, get it going! Take your mind away from the current situation and dive into a world within the pages. I'm a big reader, so I will list some of my other articles below that give some book suggests for those who may want them!
–11 Of My Favorite YA Novels
–10 Book Series To Read If You Love Peter Pan
–10 Pieces of 20th Century American Literature & Short Stories Everyone Should Read
–10 Easy Reads You Should Read To Get Into The Spooky Spirit
19. Binge Watch A Show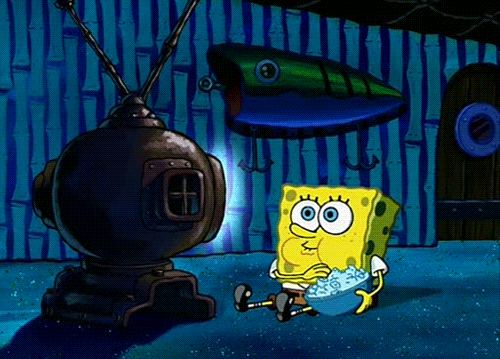 Streaming services are doing a great job right now at trying to keep people inside and occupied. Many big name companies are putting their new movies online as well as doing their best to release TV shows early. Take advantage of it! Now is your time to watch that one TV show you've been meaning to get to or get caught up on your favorite flick! Stranger Things, Game of Thrones, The Office, Mindhunters, FROZEN II etc. So many options to choose from right at your finger tips!
18. Bake
Turn on The Great British Baking Show and grab your whisk! Either make a boxed dessert or start something from scratch! Baking is a great way to ease your mind as well as getting a nice little treat out of the activity! My favorite thing to do is enhancing boxed desserts through Pinterest inspiration. Whether that means adding dried fruit to a cookie mix or maybe combining two deserts together, it's a great way to get the creative juices flowing! Either way it makes the house smell good and your stomach happy! I will share some of my previous baking articles below to kick start your inspiration!
Baking Posts:
15 Festive Paleo Christmas Desserts
15 Gluten-Free Desserts To Host The Best Galentine's Day EVER
15 Paleo Dessert For The Perfect Thanksgiving!
15 Paleo Pumpkin Recipes For Fall
17. Support Local Restaurants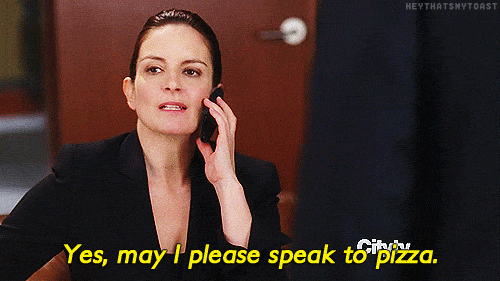 Order take out! This is an extremely hard time for all businesses, but especially all the mom & pop restaurants out there who are trying their best to stay open. With the ability to still order take out from many local places, avoid a trip to the grocery store and order one of your favorite meals for a night spent in!
16. Paint or Draw Something!
Time to get crafty! You don't have to be a Leonardo DaVinci or Bob Ross to enjoy a relaxing session of painting or drawing. Instead go into it with no expectations other than enjoyment. Whether you decide to repaint a room, a piece of furniture, a canvas, some home decor, or even just a rock from outside, have fun with it! Anything can become a piece of art with enough creativity. Don't have paint or don't want to make a mess? Try drawing! Watch an online tutorial or maybe even just color with a coloring book. Do whatever will make you contend and happy!
15. Play Some Video Games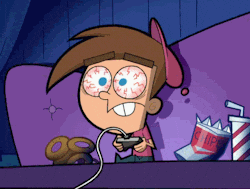 Xbox, PS4, Nintendo Switch, Mac/PCs? BREAK EM OUT. Unless you already have them well broken into like me. Sims 4, Animal Crossing, the possibilities of new games out right now to keep you nice and entertained are endless! Play your favorite virtual game and dive into the generated world in front of your eyes!
14. Break Out The OLD Video Games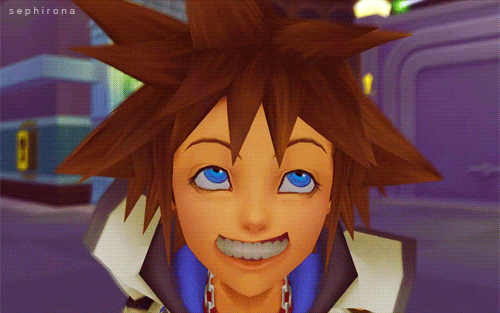 I'm talking the Playstation 2, the Gameboy, the DS Lite, maybe even a PC with old CD games. Anything that'll keep you entertained, but also bring in that warm nostalgia feeling! For example, my brother and I have reconnected our Playstation 2 and Wii. On Playstation we've been playing the original Kingdom Hearts, Series of Unfortunate Events, and even the Spongebob Movie Game. Then on Wii we broke out the good old Wii Sports, Mario Kart, and Sims Castaway! Got all the old computer games going like Pajama Sam, Freddie Fish, the Original Sims, and all the old Disney Interactive games. I even found my Gameboy with The Sims Bustin' Out and my DS with Cooking Mama. So you could say we've been taking a big trip down memory lane!
13. Do A Puzzle or Board Game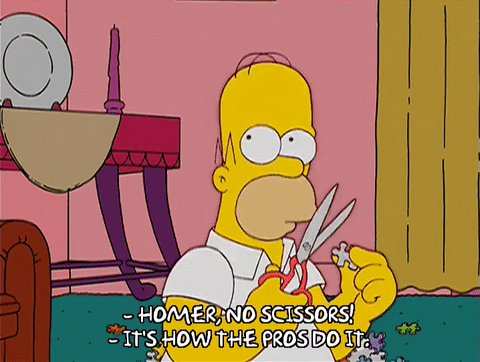 Do a family or friend puzzle. Whip out the Monopoly or Cards Against Humanity! There are even boardgames you can play with friends over the phone now either throw the games specific app or over text of Game Pigeon! Bet money on it to make things interesting!
12. Get Nostalgic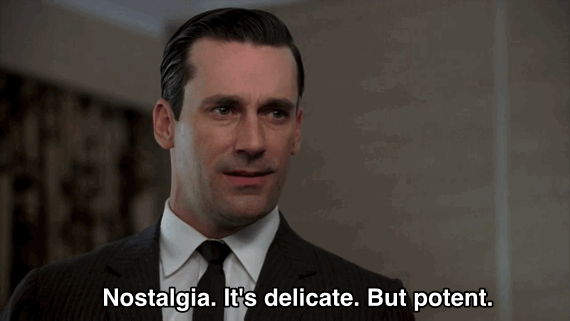 Take a trip down memory lane! Go through a box of old toys you haven't gone through since you were a kid. Look through old photo albums or watch old home videos. Looking up things from your past that you completely forgot about! Take the time to bring back that warm fuzzy feeling inside. If you need some inspiration or looking for nostalgia when you don't have anything physical at home, check out some of my articles below!
11. Clean/Reorganize/Redecorate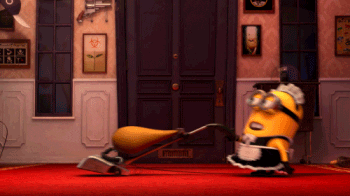 What better time to kick start that spring cleaning!? Maybe you've been pushing aside scrubbing the bathroom or those darn kitchen grease stains; well now there's no excuse to avoid it any longer! Maybe you've already cleaned? Then maybe it's time to do some redecorating or rearranging the furniture in your bedroom or living room. Organize your closet and go through old clothes. Basically take on all those housekeeping tasks you usually don't have time for. When it's done you'll feel accomplished and a clean house leads to a healthier mindset!
10. Video Chat With Friends & Family
Thanks to the technology today, there are so many ways for people to communicate face to face without actually being next to each other! FaceTime, Facebook Video, Google Hangout, Zoom, etc! There are so many ways to get that social interaction time many people are longing for at the moment. Watch a show together and give your opinions, play battleship or guess who or charades, there are so many things you can do through video chat!
9. Exercise Or Go For A Walk
Depending on the weather and where you live, go for a walk! Fresh air is still extremely important even during a time of quarantining. Get some light exercise in or maybe even go for a run depending on how you feel! Go on a hike, a bike ride, or simply a stroll. Let your mind relax and clear your head. It's definitely an important piece to keeping your sanity during this time.
8. Make Dinner For Yourself Or Your Household!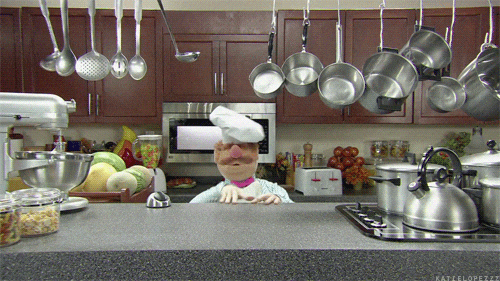 Not in a baking mood? Or maybe you're trying to stay healthy during this quarantining session? Well then try cooking a meal whether it be breakfast, lunch or dinner, for either yourself or your entire household! Who knows, you could come out of this quarantine as a master chef. Impress everyone with an easy online recipe to start and build your skill from there. To spur some inspiration and to get the creative juices flowing, I will post some of my food articles below! Lets get cookin!
Cooking Articles:
-15 Paleo Breakfast Recipes To Start Your Day Off Right!
–20 Healthy Paleo Meals To Prep For Holiday Eating
–15 Paleo Alternatives to Classic Thanksgiving Fixings
–15 Delicious Whole30 Meals
7. Online Shop
Okay, I know it might not be the smartest move at the moment, BUTTTT a lot of sites are having some pretty great quarantine sales. Can't help but take a peek and ya know start adding to my unnecessary summer wardrobe. Why not treat yourself when you're feeling a little down? Make sure that when you start hanging with friends again that you look on POINT (and not just recycling the same three sweatshirts like I am in my house now). Enjoy the window shopping online experience!
6. Learn A New Skill!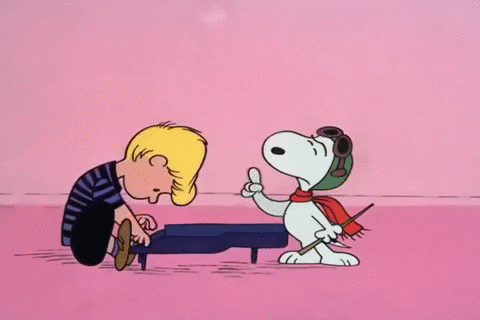 Maybe you've been interested in learning to knit or crochet? Maybe you want to try doing some DIY craft or tie dye. Welp, now you have plenty of time to learn! Have string? Learn how to make a bracelet or do some light weaving. Maybe break out the old school gimp and make a box. Learn how to fix and appliance or play an instrument. The possibilities here are endless and if you have a computer, you have a world full of teachers at your fingertips! Whether it's through a paid online course or even just YouTube, why not take advantage of the time to learn something new?
5. Meditate Or Yoga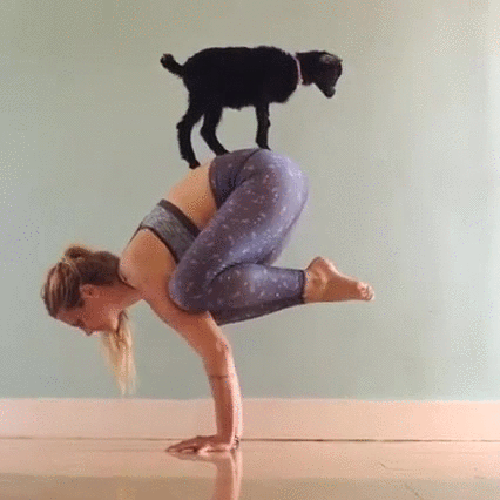 Breathe in and outtttttt. Take a moment to live well, in the moment. Don't worry about what tomorrow will bring. Instead, focus on yourself and the now. Whether it's yoga inside or out, online or self-instructed, just take the time to stretch out. Looking for something even slower paced or not exercised inducing? Try meditating. It's a great way to ease your mind during what can definitely be a stressful time.
4. Watch A Documentary Or Do Some Research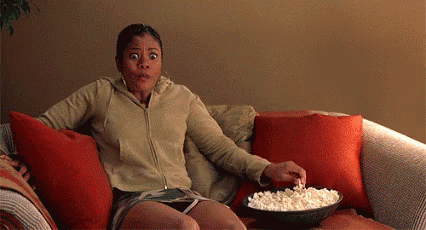 Since we're in the middle of living in a very historical moment that will probably be taught in schools in the future, why not take the time to learn a bit more about history or topics yourself. I'll list a couple of docs or historical shows below that are interesting to give you a jump start! But if you don't feel like watching something, read some articles to spark interest! History.com is also a very interesting site to brush up on some history. They cover all major topics and events from across the globe in history in individual articles! Great way to learn!
Documentaries:
-Casting JonBenet (Netflix)
-Cheer (Netflix)
-The Disappearance of Madeleine McCann (Netflix)
-Abducted In Plain Sight (Netflix)
-Apollo 11 (Hulu)
-RBG (Hulu)
-The Witness (Amazon Prime)
-Chasing Happiness (Amazon Prime)
-Thin (Amazon Prime)
-Disney Nature (Disney Plus)

Historical Documentary TV Shows
-Mysteries at The Museum (Hulu)
-Museum Secrets (Amazon Prime)
-Million Dollar American Princesses (Hulu)
-Ted Bundy Tapes (Netflix)
-National Geographic Docs (Disney Plus)
3. Write!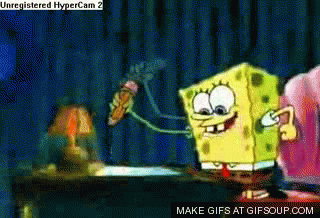 Hey, who knows, maybe you're a poet and you didn't know it! Anyways, in all seriousness, try focusing your thoughts into words. Try journalling each day or writing down the tasks you got accomplished to stay sane while being stuck at home. Maybe try your hand at a poem or haiku. Maybe you've always wanted to start a short story or simply brainstorm your ideas. There are so many ways to get some inspiration or thoughts down on paper. You don't have to be an author or English major to accomplish it, you simply either need a pen and paper or a computer! Try it, ya never know what might come out of it!
2. Spiral On The Internet
Go down a wikipedia wormhole. Check out some new inspiration on Pinterest. Check out what your favorite YouTubers are up to! The possibilities are endless! Find something online that might interest you whether it's a game or a good news article and get invested! I'll link some of my articles on more interesting or strange topics as well as a few videos if anyone would like a starting point!
–Haunted History Articles
-Ghost Stories & Videos
–Crazy Fun Facts & Phobias
–Random History
–All Things Disney!
1. Do Some Much Deserved Self-Pampering!
Do a face mask. Have a glass of wine. Make your favorite dessert. Light a candle and hop in a hot bath. Relax yourself and ease your mind. You deserve this time to take time for YOURSELF. This is a hard time for a lot of people, me included, and I believe it is extremely important to take a moment to fully focus on yourself. Mental health is severely important during this isolation period. It's time to breathe and know that everyone is in the same boat. Everyone is suffer is some way shape or form due to this growing concern. Some obviously more than others, so appreciate what you have and where you are right now. Breathe. 🙂