Everyone knows that the quickly approaching holiday time is for that protective layer of blubber to form. Not a bad thing at all, that's what holidays are for in my opinion! But, if you have that slight health nut tendency like me and get guilty after eating a giant unhealthy meal, I'm here to help you feel better! Here are 20 healthy and amazingly appetizing looking meals to help you stay on a health kick (for now) so you can binge later! Enjoy!
20. Broiled Salmon from Delish
If you're anything like me (bonus points if you're also allergic to shellfish) then you know some good salmon when you see it. If you ask me, not only does this salmon look amazing, but the directions are incredibly simple and quick for anyone to follow! Check out the full recipe on Delish here.
19. One Skillet Chicken Thighs With Butternut Squash from Eat Your Beets
When it comes to chicken, I don't discriminate, butttt if I got to chose, chicken thighs are where it's at. That sounded wrong but you get what I mean. Plus my go to veggies usually include a mix of either sweet potato, squash, or yam so this all seems like a mega win win situation to me! For the full recipe and direction, check out Eat Your Beets by Trisha Hughes here.
18. Healthy Orange Chicken from The Clean Eating Duo
Orange chicken is always my go to guilty pleasure when it comes to Chinese food binge nights. It's always extremely difficult to find a place that is able to make it gluten-free, so this is an amazing alternative that won't leave you feeling guilty and you can make right at home! For the full recipe by The Clean Eating Duo Liz & Tyler, check out their website here.
17. Sweet and Spicy Paleo Chicken Fingers from The Endless Meal
Clearly you can probably start to see the trend I have going when it comes to sweet and spicy food (I'm a big fan if you couldn't tell). As for this meal, it may not be the healthiest of the healthy, but it sure is a great alternative! Plus no one can go wrong when it comes to a good chicken finger! Check out the full recipe by The Endless Meal here.
16. Creamy Whole30 Bacon Garlic Spaghetti Squash from Paleo Gluten Free Eats
I don't know about you guys, but I'm dying to try this recipe like ASAP. Garlic, Bacon, CREAMY!? AND IT'S WHOLE30 WITH SPAGHETTI SQUASH? Wow. Just wow. Check out this bomb recipe from Paleo Gulten Free Eats here.
15. Harvest Chicken Skillet with Sweet Potatoes Brussels Sprouts and Sautéed Apples from Well Plated
I get a very fall vibe from this dish so I really wanted to include it. I am a huge fan of fall veggies as well as fruits and I think this dishes name fits the bill perfectly! This is a great all-in-one dinner option by Well Plated by Erin and the full recipe can be found here.
14. Healthy Creamy Tuscan Chicken with Artichokes (Whole30, Paleo) from 40 Aprons
Clearly I have an obsession with chicken that I am just self-discovering here. I can't help it, it's just so versatile in terms of what you can make with it and the flavors you can add to make it taste like just about anything! The Tuscan style chicken and the Artichokes here definitely create a award-winning flavor combo! For the full recipe by 40 Aprons, click here!
13. Grilled Salmon Lemon and Lime Skewers from PaleoLeap
The fish will basically flavor itself with these great little skewers! The addition of the lemon and lime being grilled along side the salmon will definitely lead to some yummy outcomes! For this simply delicious dish made by PaleoLeap here.
12. Paleo Pineapple Fried Rice from Get Inspired Everyday!
This reminds me of the dish I use to get at the Polynesian Resort in Disney World! I love pineapple fried rice and being able to eat it knowing it's healthy thanks to the cauliflower and there is no slight chance of gluten being involved, makes it a good meal. For the complete recipe by Get Inspired Everyday! click here.
11. Slow Cooker Paleo Pulled Pork from Anya's Eats
This delicious pulled pork recipe has no chance of flour being involved in the mix! It's also a great meal with little to no effort. Just pop the meat into the slow cooker and wait for the mouth-watering smells to begin! For the full slow cooker recipe by Anya's Eats click here.
10. Tex-Mex Turkey Skillet from PaleoLeap
Taco night anyone? Don't forget your corn tortillas for this savory dish by PaleoLeap! For this skillet-tastic (I tried) recipe click here!
9. Cilantro Lime Chicken Bowl (Paleo, Whole30 + Dairy Free) from Real Simple Good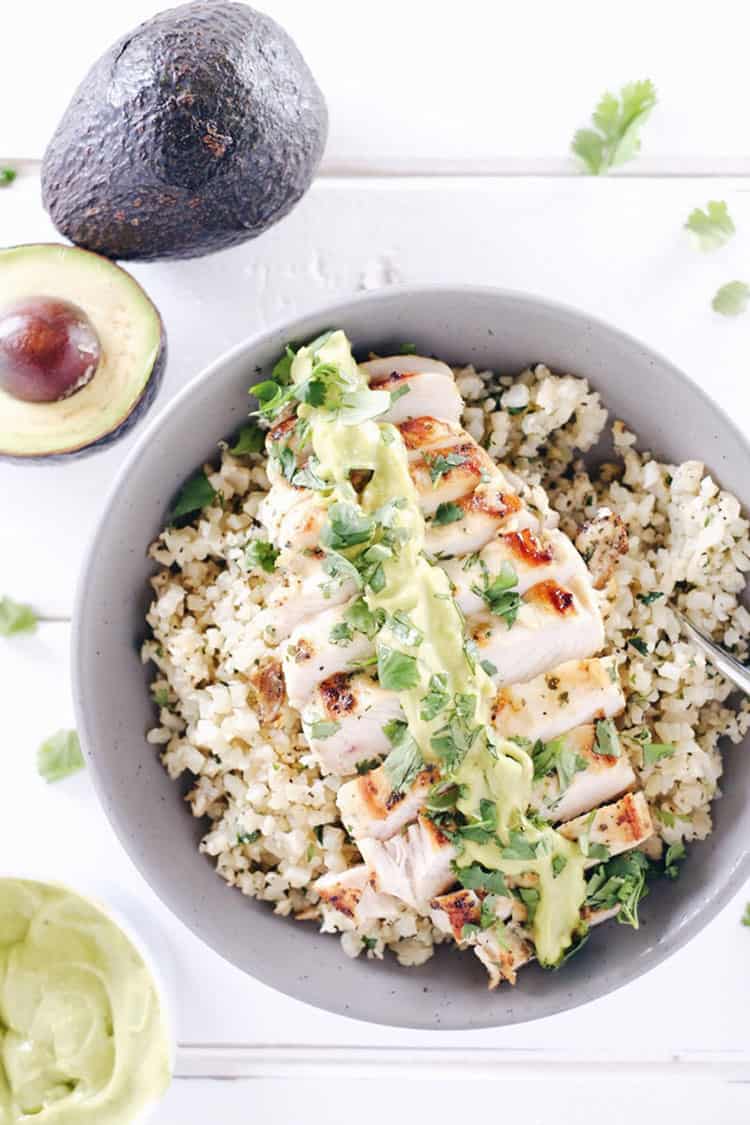 Normally I'm not one for cilantro, I happen to be one of those people with the gene that makes it taste like soap in my mouth. But usually when it's paired with lime and just by the look of these pictures, I definitely want to try it for myself! For the full recipe by Real Simple Good, click here.
8. Paleo Pizza Chicken from Real Food With Jessica
A great tasty alternative to a salty, doughy pizza crust! Once again it has the addition of my true love, chicken. I TOLD YOU IT CAN BE TURNED INTO ANYTHING! Anyways, this is a great comfort food meal for a Friday night in! Find the full list of directions by Real Food With Jessica here.
7. Best Ever Paleo Chorizo & Vegetable Stew from Happy Body Formula
Just figured I'd spice things up a bit! Especially for those who love a little extra kick to their meal! This hearty Paleo Chorizo dish is a great way to spend a Sunday night with family! For the full recipe by Happy Body Formula, click here.
6. Simple Sweet Potato Noodle Pad Thai from Get Inspired Everyday!
YUMMMM. That seems to be all I can say about this dish because one, those sweet potato noodles look dope as heck and two, I have recently fell in love with Pad Thai thanks to a friend who clearly loves to encourage my eating out habits. Check out the full recipe by Get Inspired Everyday! here.
5. Lazy Sunday Paleo Pot Roast from The Sophisticated Caveman
Picture this: it's a chilly Sunday night, you're on the couch snuggled up with your fuzzy socks on and then get handed a bowl of this bad boy. Talk about a good time right? For the full recipe by The Sophisticated Caveman, click here.
4. Addictive & Healthy Paleo Nachos from Paleo Grubs
Sweet potato nachos with an avacado, guac topping!? Sign me up! For the full recipe by Paleo Grubs, check out their website here!
3. Chicken Avocado Burgers, Whole30 And Paleo from Laughing Spatula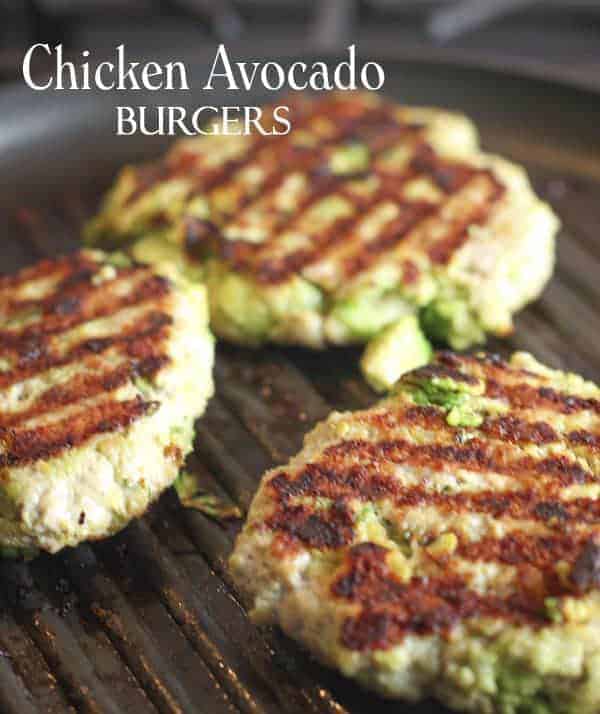 This is a great meal that can either be made a little heartier with the addition of a gluten free bun or simply enjoyed alone! A burger stuffed with bacon and avocado and it's healthy? I'd probably eat so many to the point that it wouldn't be healthy anymore! For the full recipe, check out Laughing Spatula's website here.
2. Detox Sweet Potato Turmeric Soup With Salty Almond Croutons from The Endless Meal
My favorite kind of soup has to be sweet potato or pumpkin. Honestly, just another reason why fall is my all-time favorite times of the year solely because of the veggies that are in season! The one thing that I absolutely hate though is when I go out and see sweet potato or pumpkin soup on the menu and it's either one of two things. It's either loaded with salt to make me blow up like a balloon or it's full of milk/cream to thicken it! Check out The Endless Meal's amazing alternative that will detox you rather than bloat you here!
1. Salsa-Simmered Fish from Kitchn
I believe I've had this a couple times in my work's cafeteria (or at least something very similar with Haddock) and it's always amazing! It's a great combo with the tomatoey salsa paired with a white fish of your choosing! For the full recipe by Kitchn, check it out on their website here.