15. Cedar Chests
Cause out of all home furniture that is of course the first one I think of.
14. Mojud
Clearly this chic doesn't even know where to BEGIN when it comes to decorating a Christmas tree and Santa get out.
13. B.V.D. Matched Set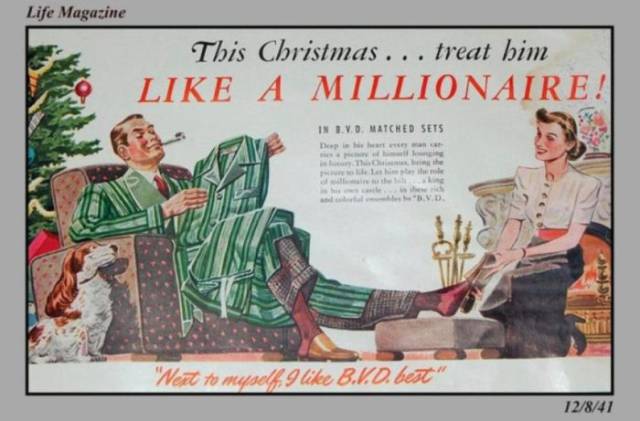 Ya bye.
12. Hoover Vacuum
11. Hoover Vacuum AGAIN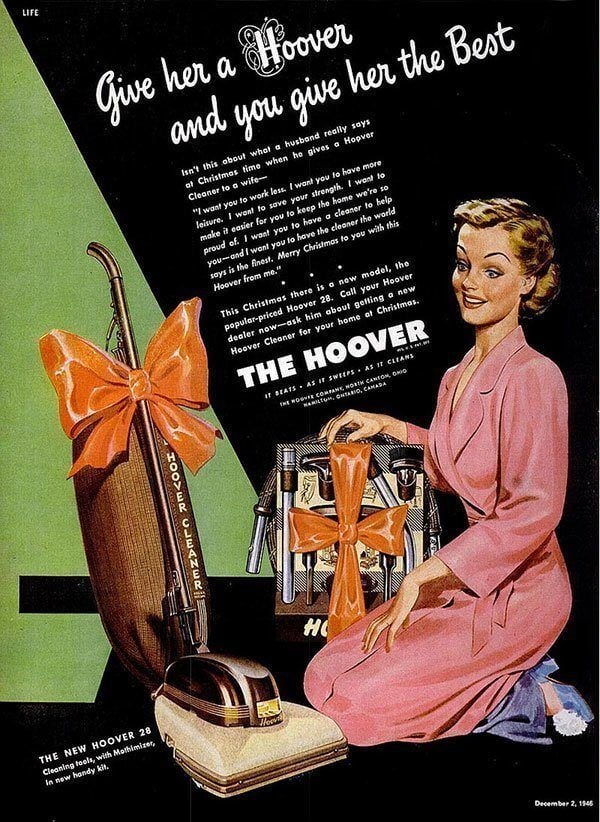 Clearly the vacuum was a hot commodity.
10. Colt
All I'm saying is her husband better watch his back.
9. Lucky Strike Cigarettes
8. Red Apple Cigarettes
7. Postage
6. Men's Grooming
5. Electric Kitchen Appliances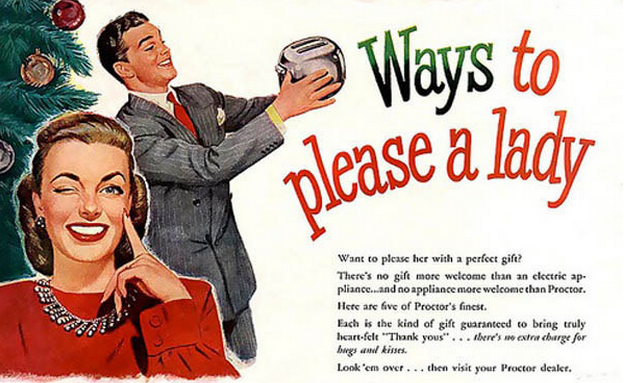 Not gunna lie, if that toaster came with a bunch of bread I probably wouldn't be complaining.
4. Daisy Air Rifle
3. Bates
No. Just NO. That headliner makes it even worse.
2. A SCALE
This is the LAST thing ANYONE needs after the holidays or especially as a gift in general.
1. Tanning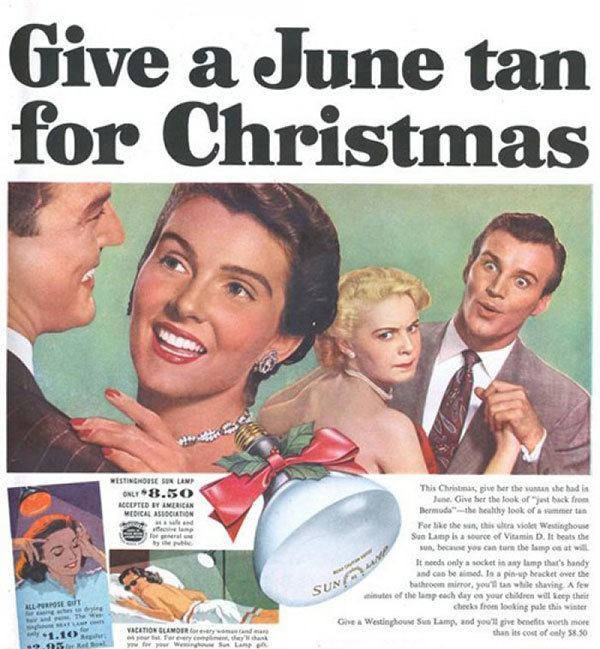 June, sweetie, you don't need a tan and you certainly do NOT need that man looking at you like that in the background.