The biggest issue that usually came with Halloween and a larger friend group was deciding what to be. This usually led to arguments over ideas and then ending up going to the Halloween party as different things. So I decided to compile some lists (more to come as October goes on!) of some great costume ideas for the solos and groups alike! Today were dedicating it to some of the most popular trends of the 90s! Enjoy!
15. Power Rangers
You'll just have to flip a coin over who gets to be the pink power ranger.
14. 90s Toys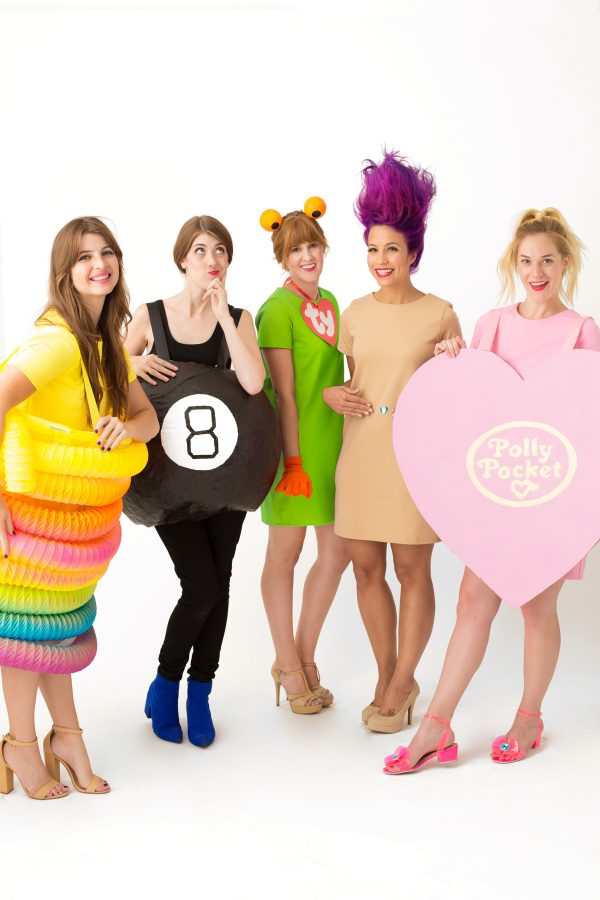 Such a great and unique idea for larger groups because there is just so much room for creativity and options!
13. The Sanderson Sisters
It's a classic that I swear is more popular now than it was in the 90s. Rock that witchy Salem vibe.
12. Hey Arnold! Posse
Whether you decide to be the football head himself or a crazed, unibrowed secret lover, you guys will be the stars of the costume contest!
11. Space Jam
A classic that everyone will recognize.
10. The Mario Crew
Whether it's Mario Kart or the Super Mario vibes that your group is going for, just watch out for those pesky bananas and your night will be a blast!
9. Sesame Street
I'd fight to be Cookie Monster if I were you because think about it, your costume basically designates you to eat cookies all night with no judgement.
8. The Power Puff Girls
Everyone would fight over Blossom. Don't quote me, I don't know why, but it's true. For some reason Blossom was always the favorite among my friends and myself included. Now a days I think I've become a Buttercup.
7. Ninja Turtles
Get your shell on and go hang in a sewer with a creepy red balloon holding clown all night on Halloween. Sounds fun to me.
6. The Mystery Gang
You're only allowed to be Freddie if you can find the worst blonde guy wig humany possible to wear.
5. Miss Frizzle & Co from The Magic School Bus
I am OBSESSED with this more recent resurrection of Miss Frizzle and people realizing how awesome she was. Rock on Ms. Frizz, do your thang and teach them kids in extremely dangerous haphazard situations.
4. The Rugrats
Besides calling me Veruca from Charlie and The Chocolate Factory, my dad would also call me Angelica when I didn't behave. But I love all of the cute ideas that come with these rugrats characters!
3. The Sandlot Crew
Just don't freeze while trying to show off in the swimsuit please. October can be chilly. Remember that.
2. Cher & Co from Clueless
Still iconic to this day. Plus I'd rock plaid on plaid any time, any where, any day.
1. The Spice Girls
However you define the 'Spice' Girls, you'll be the spiciest group in the mix!