Need a quick and easy costume to get you through a night of Halloween activities? Or maybe you're just not trying to break the bank on a costume you'll wear once? Maybe you're simply feelin crafty! Well do I got the perfect list of simple, funny, and easy costumes that you can make on a dime! Enjoy!
10. DIY Hot Dog Costume from Studio DIY!
Adorably easy! Just don't forget to bring your main squeeze or condiment groupies along for the ride! From the simple tutorial from Studio DIY!, click here.
9. Operation Costume DIY from C.R.A.F.T.
Some cute fun that everyone will recognize! Just get your buzzer noises ready! For the full tutorial, check out C.R.A.F.T.'s website here!
8. DIY "I'm A Mouse, Duh." Costume from Studio DIY!
*gasp* why are you dressed so scary? Oh Karen. If you need a little Mean Girls inspiration that isn't overdone, why not be the obvious, a mouse, duh. Studio DIY! has a super cute take on Karen's otherwise showy costume. For the full outfit inspiration, click here.
7. DIY Minnie Mouse Costume from I Am Style-ish
For all you basic people out there (like me) who don't feel like paying Disney prices for a costume! This is a super easy and cute costume that everyone will recognize! Check out I am Style-ish's full DIY tutorial on her site here.
6. Three Musketeers from Evite
Okay come on, this is hilarious. A pun on top of a pun. Super easy, super hilarious. For the full description as well as some other suggestions, check out Evite's article here.
5. Fruit from Muse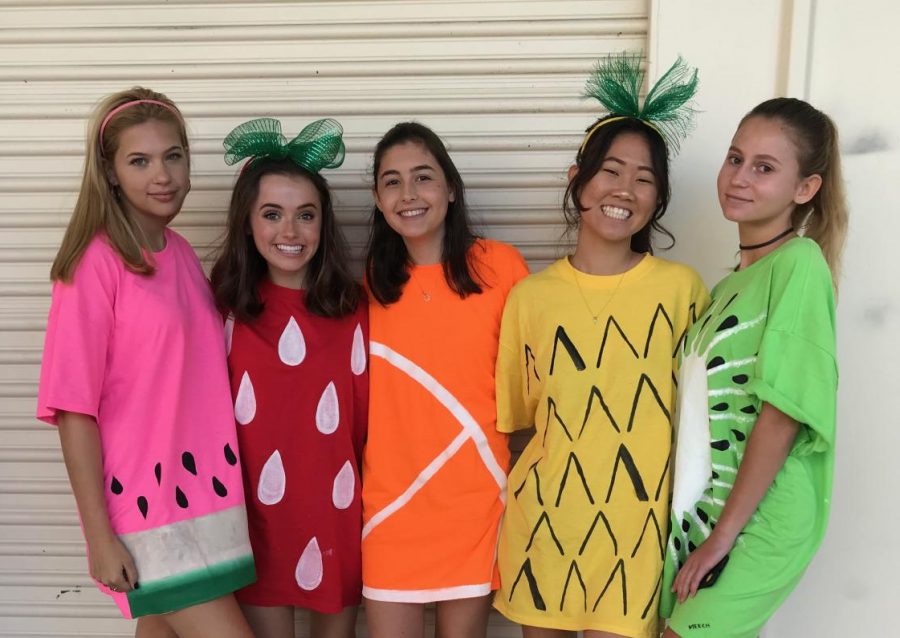 Check out Muse's article by Anamaria Navarrete on some great ideas for DIY Halloween costumes. I personally love the idea of everyone being different fruit, it's so cute and simplistic. Makes for some great pictures! Check out Navarrete's full article on Muse here.
4. DIY Last-Minute Burrito Halloween Costume from Aww Sam
Congratulations! You did it!! You've evolved into your final form!! Oh my gosh does Chipolte still do that thing where you can get a free burrito if you come in on Halloween in a costume!? Could you imagine showing up as this bad boy. Winner right there. For the full tutorial on this five-star costume, check out the 'head-chefs' site, Aww Sam, here.
3. Audrey Hepburn from Best
Whether it's her classic Breakfast at Tiffany's look or My Fair Lady, Best has all the inspiration! For the full list of different Hepburn inspired costumes, check out their site here.
2. Giant DIY Pop Tart from Paper & Stitch
I just love this so much. Those are the only words I have for this. Wow. Make one for yourself here.
1. DIY Hot Coffee & Drive-Thru from Aww Sam
Of course I had to save the best for last. I'm not biased or have an unnatural obsession with Dunkin Donuts or anything… but like come on. This is GREAT. For the full tutorial, check out Aww Sam's website for a list and a video here!