When it comes to where we live, we as people tend to try and outdo others by explaining why where we come from is considered "the best." I get it. Everyone has that sense of hometown or state pride even if it isn't that apparent. But one thing that I have seemed to notice is that New Englanders truly take pride in where they come from and often times find themselves right back where they started.
Going off that, I decided to compile a list of my favorite reasons as to why I believe New England is the best. This article is going to focus on Autumn, but expect more to come soon on other topics because lets be real, New England IS the best.
9. Corn Mazes (Maybe Skip The Haunted Ones)
They may stress me out, but they're a staple to Autumn in New England. Corn mazes are always a fun way to get anxiety on a day off. Whether its aimlessly wondering in one with no means of escape in the daylight or those who actually chose to go into a haunted one at night, just make sure your phone has a signal.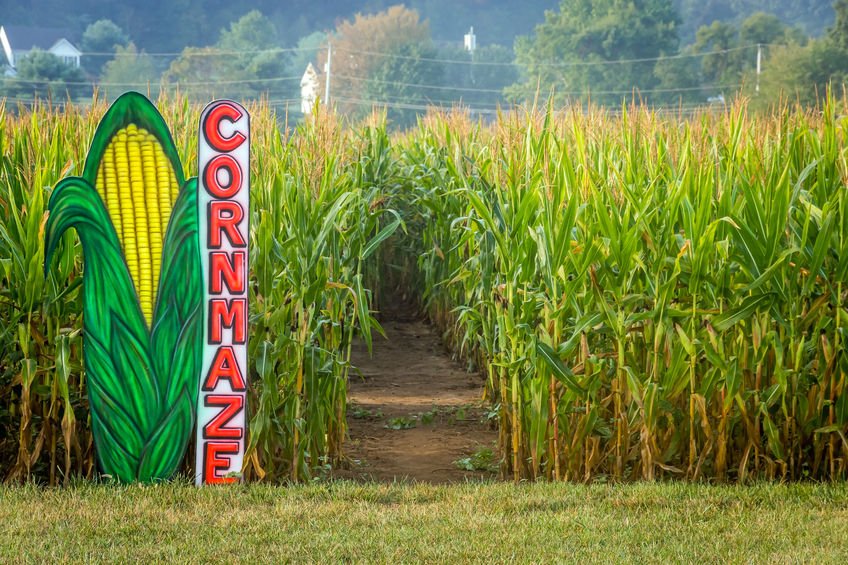 8. Apple Crisp
The thing I love most about Apple Crisp is that in my area, everyone I know seems to have a different recipe or idea as to how to make it. For my family, it is made with obviously the usual apples and A LOT of cinnamon, but with a crumble of rolled oats baked on top. For my friend Aimee, her family creates more of a doughy topping that is heavenly. I love seeing (and of course trying) all of the variations that different families have and since apples are so fresh picked in fall, everything is freshly made!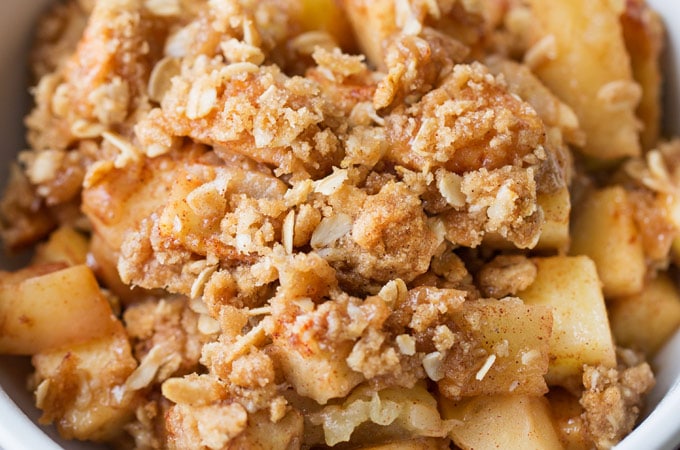 7. Crisp Weather (Sweater Weather)
Crisp air with the scent of leaves. Could the world get any better or more peaceful in that first initial step outside into the autumn air? The answer is no. Plus with that image in mind, add a warm oversized sweater, some leggings, and riding boots to truly add that basic girl feel. I live for it. I could live in perpetual fall and sweaters if the world would just let me.
6. Apple Picking
Believe it or not, some of my Southern friends didn't even know apple picking was like a common activity people do in the fall. That blows my mind because all I remember growing up is countless trips to local orchards whether it was with friends or for school field trips and filling up my bag with apples! It is such a fun, simple, and affordable fall activity to get you outside and have you leaving with some delicious treats.
5. Apple Cider Everything
Whether its hot, frozen, or in doughnut form, apple cider is a staple for fall in New England. I personally love any form of apple cider, mainly due to my love for apples and all things apple flavored. If its cold, a nice warm cup of apple cider is always filling, then when its a little warming, I love apple cider pops. But I don't think anyone can argue when it comes to the fact that apple cider doughnuts take the cake! Especially when my local orchard has gluten free ones to help a girl out!
4. Pumpkin Patches
After you're done filling up your apple bag, then its time to head on over to the pumpkin patch! I'm pretty sure this is where every New England parent goes to take autumn pictures with their babies and kids. I know I have plenty of photos of my doing it. But of course it doesn't just stop there, there are still plenty of basic people (me) who still go to get that perfect shot! Plus leaving with a fresh pumpkin to decorate the house with is always a nice touch!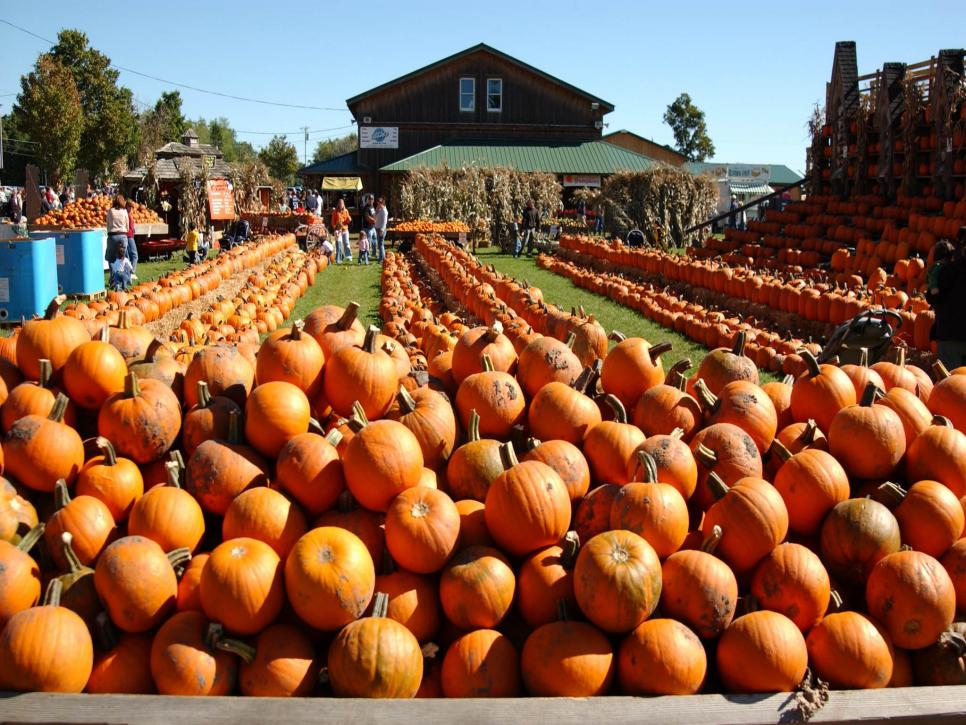 3. Salem, MA
Although if you're a local like me you may dispute this fact, but Salem MA is fall is truly magical. The only downside is the crowds of sudden tourists and the traffic, but the atmosphere is pretty fun. I personally love walking through Salem in its off season just because it is so peaceful and quiet to enjoy the scenery, but October brings an entirely new vibe. I love the foliage with the leaves scattered on the cobblestone. The costumes, street performers, and witchy stunts definitely adds an extra spook to your day. Plus Hocus Pocus and fall basically go hand in hand just sayin.
2. Dunkin Donuts' Pumpkin Spice
Because lets be real, it's not Dunkin unless it comes from New England. After living in Florida for a year, I can definitely agree that it just isn't the same Dunks as the good stuff back home. But Pumpkin Spice from Dunkin Donuts CLEARLY outdoes that of Starbucks. Sorry to all my Starbucks followers… Basically my point is simple. Pumpkin Spice ANYTHING is amazing, especially at fall. But, Dunks pumpkin spice syrup as well as their new cinnamon sugar pumpkin spice is life CHANGING. The ultimate fall accessory.
1. Fall Weather and Foliage
And of course for the best part of New England Autumn would be its scenery. We are lucky to say we have four seasons up here. Of course once winter fully swings in some would say otherwise, but there are only a certain amount of the population in this world that can say they live in such a beautiful atmosphere. The leaves, the changing landscapes, everything turning gorgeous hues of yellows and orange. It is something I don't think anyone could true get old with.