Now for those of you who have been on my website for the past few years, you know that I love promoting awesome holiday dessert ideas! It's almost like an annual post now for each holiday! I love finding new and creative ways to make the most festive desserts possible to get everyone into the spirit! So we're back! With another edition of Halloween Desserts that will blow your mind on both the creativity of it, but also with how simple they can be to make yourself! Enjoy!
13. REESE'S Peanut Butter Pumpkin Spider From Hersheyland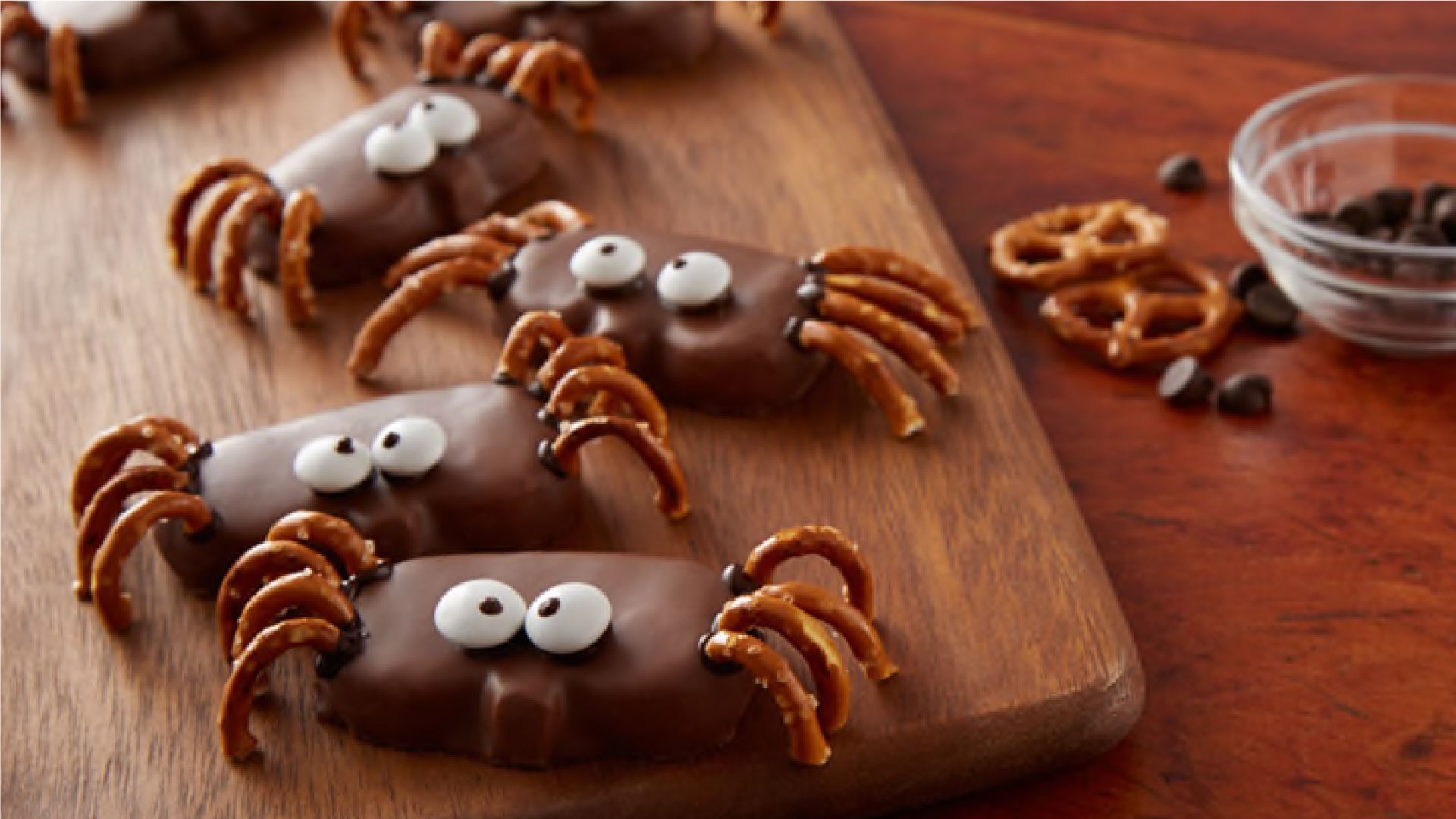 Let's start off with something super easy and incredibly cute!!! I absolutely LOVE these little spiders and all you really need are some candy eyes, pretzels, and good ol Reeses' Pumpkins (the Reeses pumpkins themselves are to die for). Is it just me or do the Reeses shapes hit different? Anyone try the white chocolate ghosts because let me tell you: AMAZING. Anyways, getting sidetracked and hungry here, for the full how to on these creepy little crawlers, check out the Hersheyland site here!
12. Floating Ghost Cupcakes From Tara Teaspoon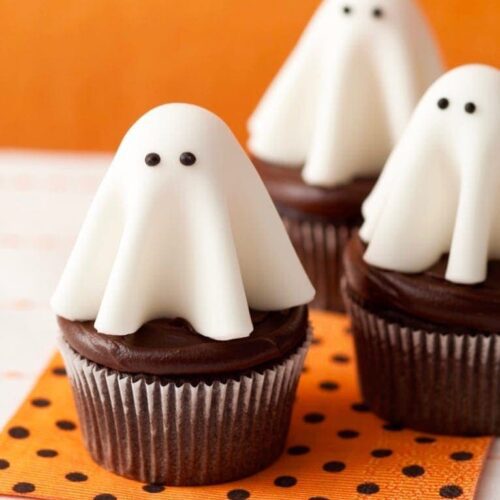 Absolutely BOO-tiful and so easy to make! These adorable treats will certainly be a showstopper at any Halloween party! They will look so professional people will be shocked to learn that you made them on your own (and secretly easily too)! For the full list of ingredients and directions, check out Tara Teaspoon's site here!
11. Candy Corn Whoopie Pies From Lisa Waddle On Parade
I don't know about you guys, but I LOVE a good Whoopie Pie! I also didn't realize how easy they were to make on your own! I love the idea of a Candy Corn Whoopie Pie and you could honestly even through some into the icing for a little extra sweet! Check out the full recipe by Lisa Waddle on Parade's site here!
10. Shortbread Candy Corn Kissed Brownies From Picky Palate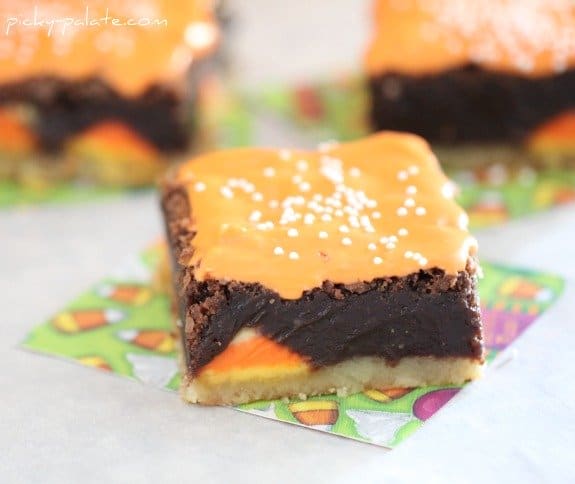 This dessert sounds so different and delicious, I knew I had to add it on here! I'm a sucker for any new kind of dessert I haven't tried before and this looks like a glorious combination of sweets! For the full recipe and how-to, check out Picky Palate's site here!
9. Easy No Bake Sweet & Salty Halloween Dessert Bars From Shirley On Intelligent Domestications
This just looks like heaven! Four ingredients and no bake!? Talk about a win win with a deliciously festive outcome! For the full recipe, check out Intelligent Domestications' site here!
8. Halloween Dunkaroos Dip From Sunny Sweet Days
O M G. GUYSSS. Homemade Dunkaroo Dip!?? WITH VANILLA WAFERS?! Someone get me to a grocery store ASAP! I love this idea and it's so simple and can honestly be recreated for any holiday with a different theme!! For the full recipe and ingredients list, check out Sunny Sweet Days' site here!
7. Frankenstein Cupcakes From Your Cup Of Cake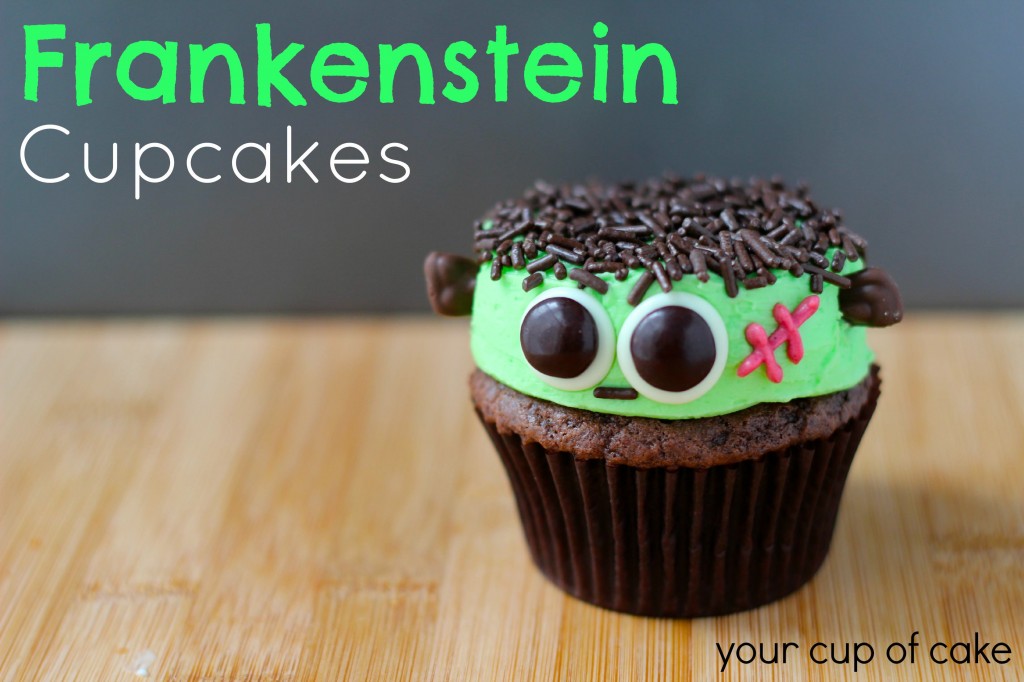 Something about the eyes on these Frankensteins made me laugh so hard that I felt the need to share them with everyone. It's like when something so cute is trying to be angry, but no one can take it seriously because it's just so darn cute. I feel like I wouldn't even have the heart to eat it because it would be staring at me with those adorable candy eyes (I would still eat it though can't turn a cupcake down). Check out the full how-to on Your Cup Of Cake's site here!
6. Bat Ice Cream Sandwiches From So Festive!
Talk about cute, easy, and chocolate HEAVEN. I love this easy concept that will have your mouth screaming for another! Check out So Festive!'s article here for this idea and plenty of others that will make you the star of Halloween!
5. Layered Candy Corn Pie From Food Network Kitchen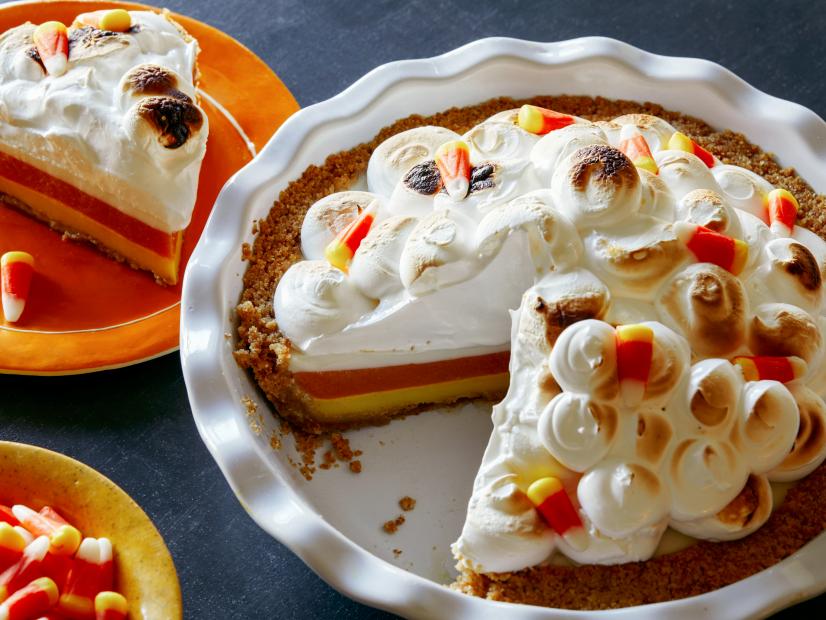 Yes, guys, I am the person who loves Candy Corn! Don't come after me in the comments. It's the best Halloween treat!! This pie looks amazing and it will definitely satisfy the non-candy corn lovers out there as well because it's actually coconut, mango and lemon flavored on the inside! But when put together you have an adorably festive looking layered pie! For the full recipe, check out Food Network's site here!
4. Ghouly Halloween Dessert From Do You Bake
Talk about Ghoulishly delightful! These little guys are a perfect sweet treat to put out at your Costume Party! A delicious combo of pudding and brownie too, yum! For the full ingredients list, check out Do You Bake's site here!
3. Spooky Brownies From Betty Crocker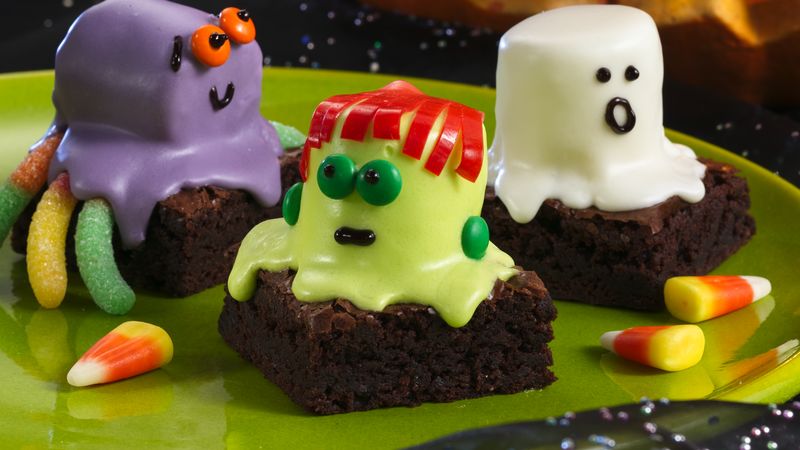 I love how you can make each brownie a different monster or creature with just a marshmallow and some candy! Such a great idea that will really let your creative side show! For the full recipe and how-to, check out the Betty Crocker site here.
2. Mini Spiced Pumpkins From Grace Parisi on Food & Wine
Give Nothing Bundt Cakes a run for their money with this adorable creation! What a great use of mini bundt pans and so simple to make as well! Check out the full how-to on Food & Wine's site here!
1. Halloween Dessert Table Skeleton From In Katrina's Kitchen
Why have one dessert when you can have them all!? This is an awesome way of showcasing all of your taken in one take! All you need is a fake skeleton and all of your favorite Halloween dessert recipes (and clearly some Hubba Bubba Tape)! Check out the full how-to on In Katrina's Kitchen's site here!