This is for all the savory kids out there who may not have the biggest sweet tooth! Or maybe for those houses that want their treats to be a little more unique than the usual Tootsie Roll or Kit Kat! Check out these individually wrapped (great for Covid Trick or Treating) alternatives to the classic Halloween candy that will have trick or treaters extra excited to knock on your door!
13. Spooky Goldfish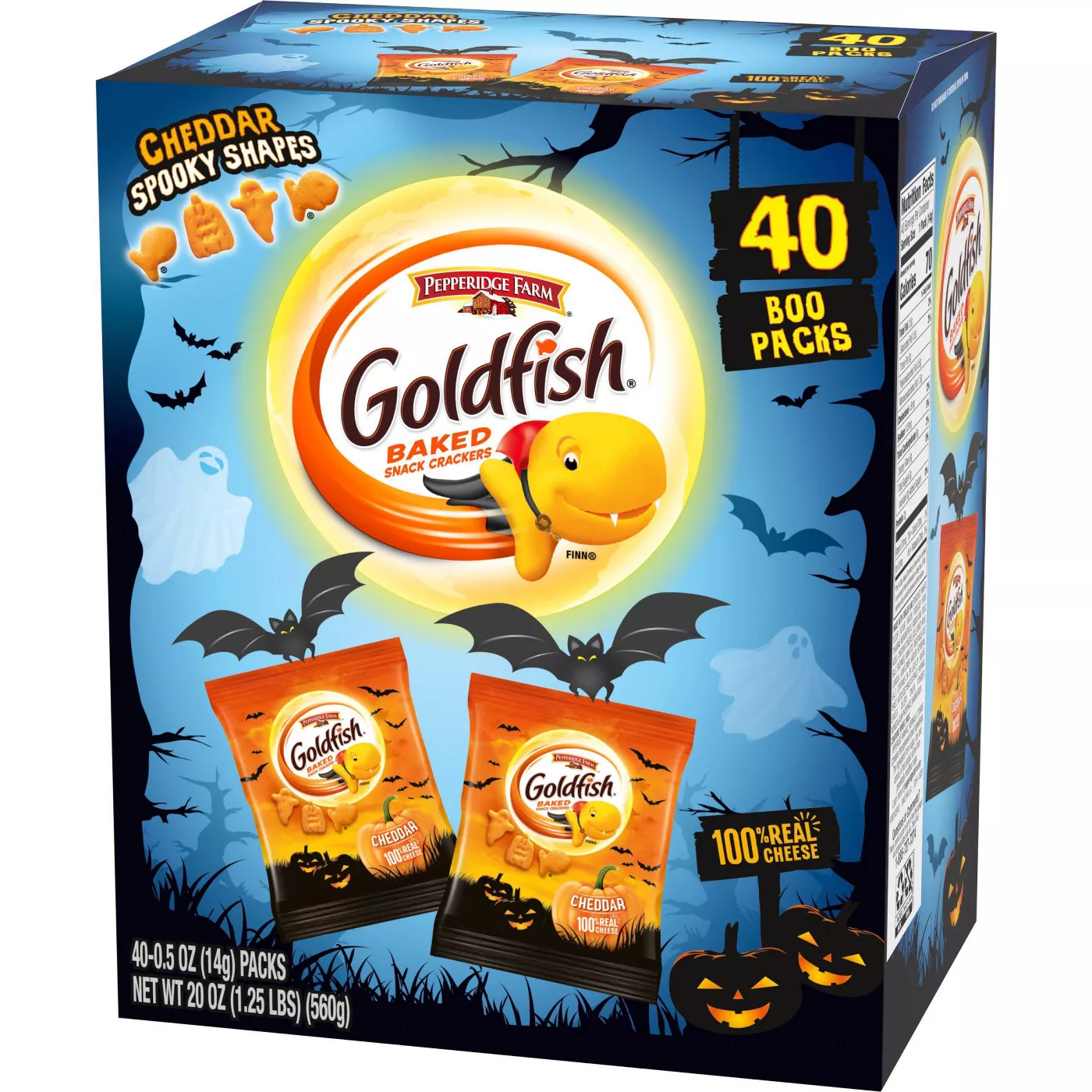 The festive shapes definitely add a fun spook factor to every bag! Get them at Target.com here!
12. Mother's Halloween Circus Animal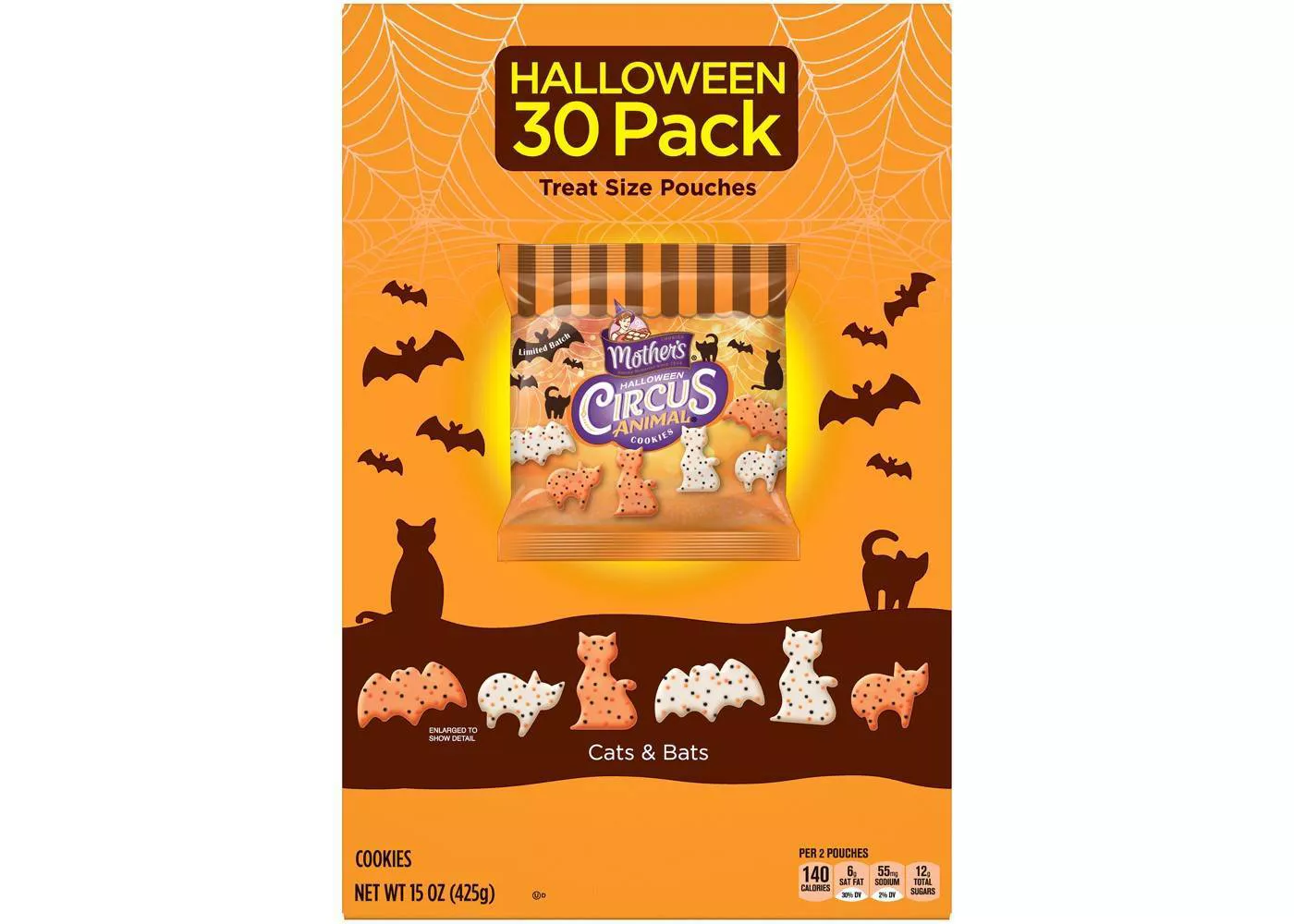 Frosted Animal Crackers always hit different, they're so dang good! I love how they changed them up for Halloween and created orange and white bats & cats! Get these festive treats on Target.com here!
11. Garden Veggie Chips
The faces on these are killing me. So cute! Plus who doesn't love veggie chips? If the kids won't eat them, I'm sure the parents will! Check out these Ghosts + Bats Veggie Chips on BJs.com here!
10. Halloween Popcorn Balls
These treats actually give me a bit of nostalgia! I remember there was always one house in my neighborhood that would give these out every year! I don't think I ever really ate mine though, pretty sure my dad always took it for himself. Anyways! Check out these crafty treats on OrientalTrading.com here!
9. Welch's Halloween Fun Size Fruit Snacks
I still love fruit snacks to this day. But I have never seen them in these fun Halloween shapes before!! I love the creativity here! Get these ghoulishly fun snacks on Amazon.com here!
8. Halloween Rice Krispie Treats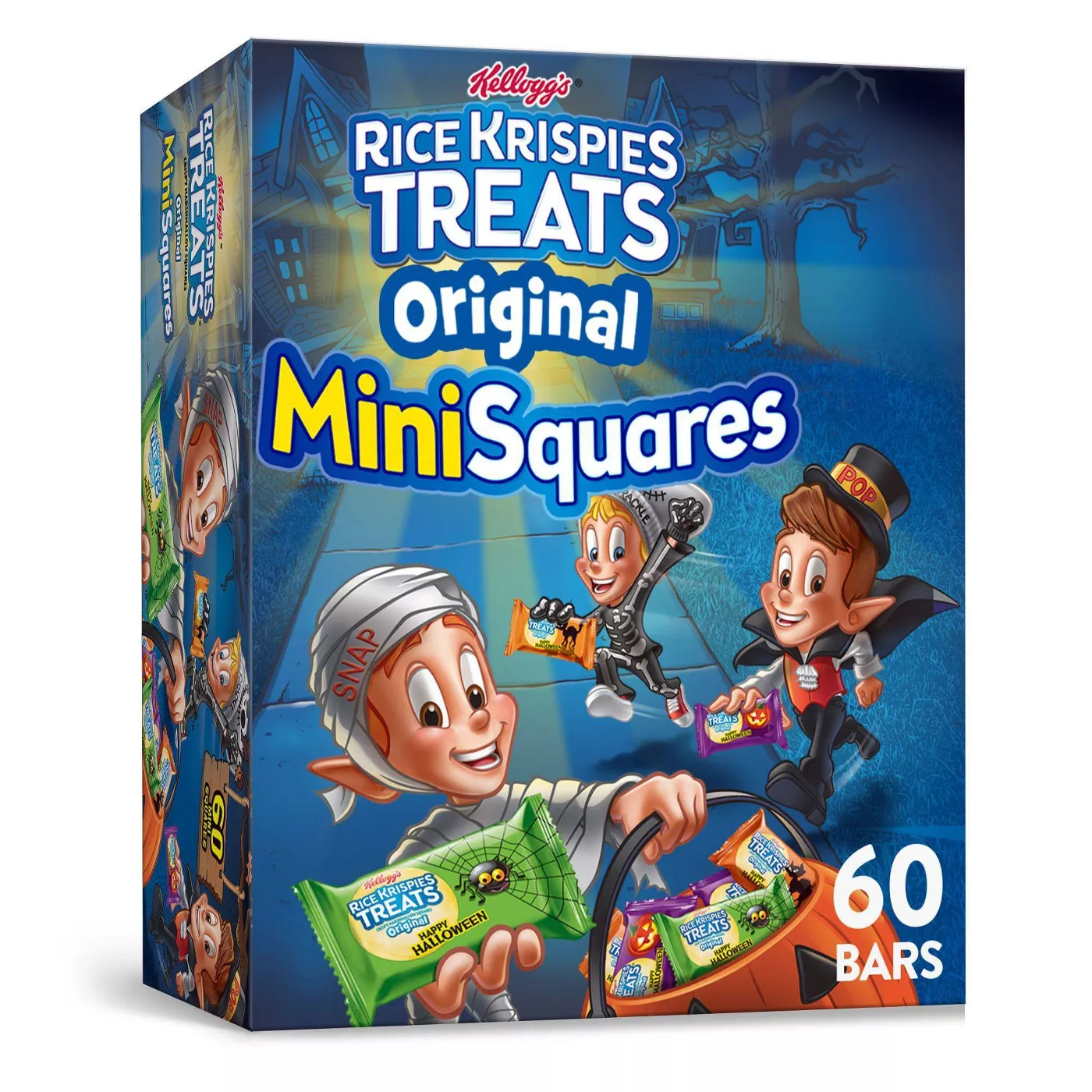 Can't go wrong with a good Rice Krispie! Check out these fun-sized 'Happy Halloween' treats on Target.com here!
7. Frankford Halloween Pumpkin Spice Hot Chocolate Melting Bomb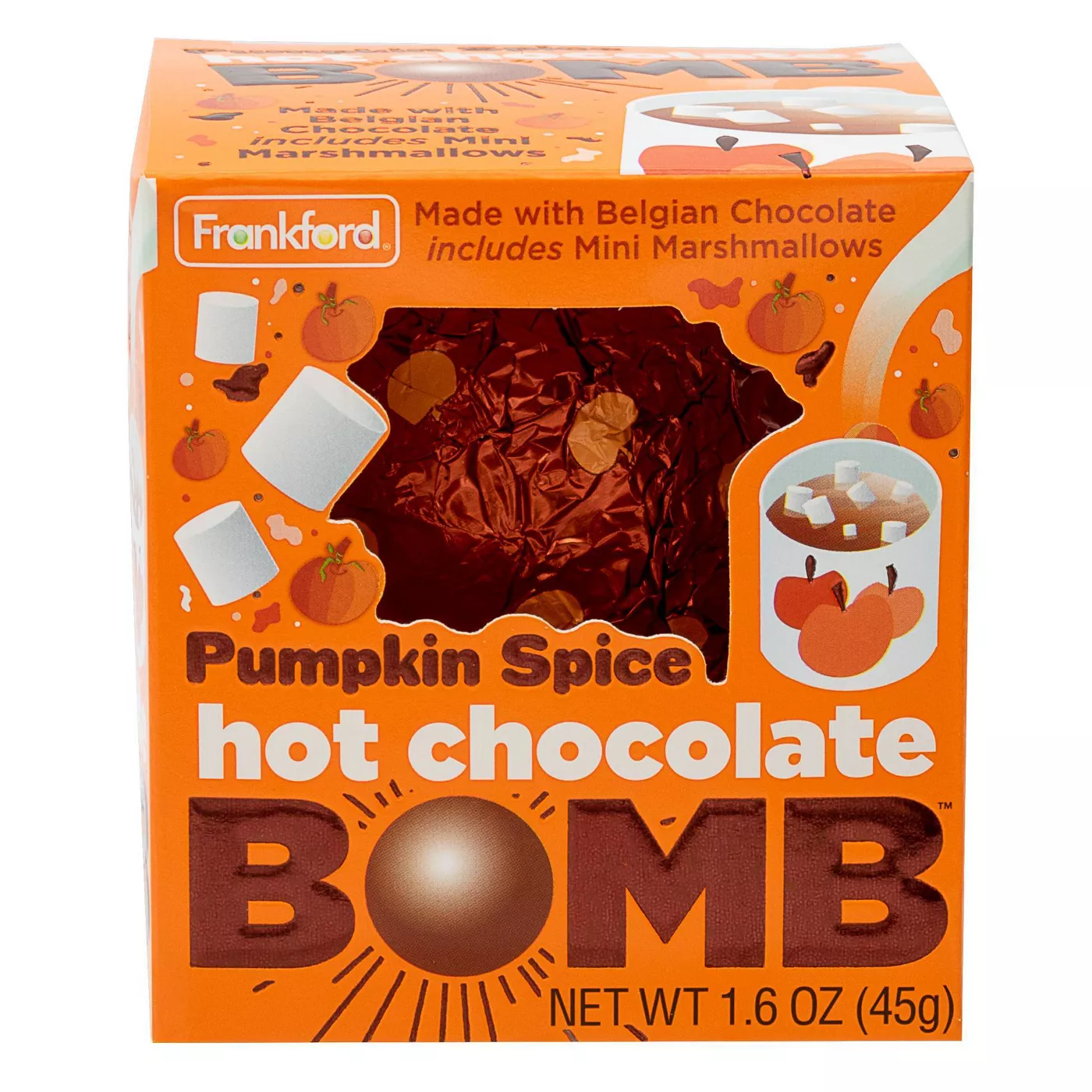 If you want to be that house that goes a little above and beyond the call of duty when it comes to Trick or Treating, try out these Pumpkin Spice Hot Chocolate bombs! Get them from Target.com here!
6. Quaker Chewy Halloween Minis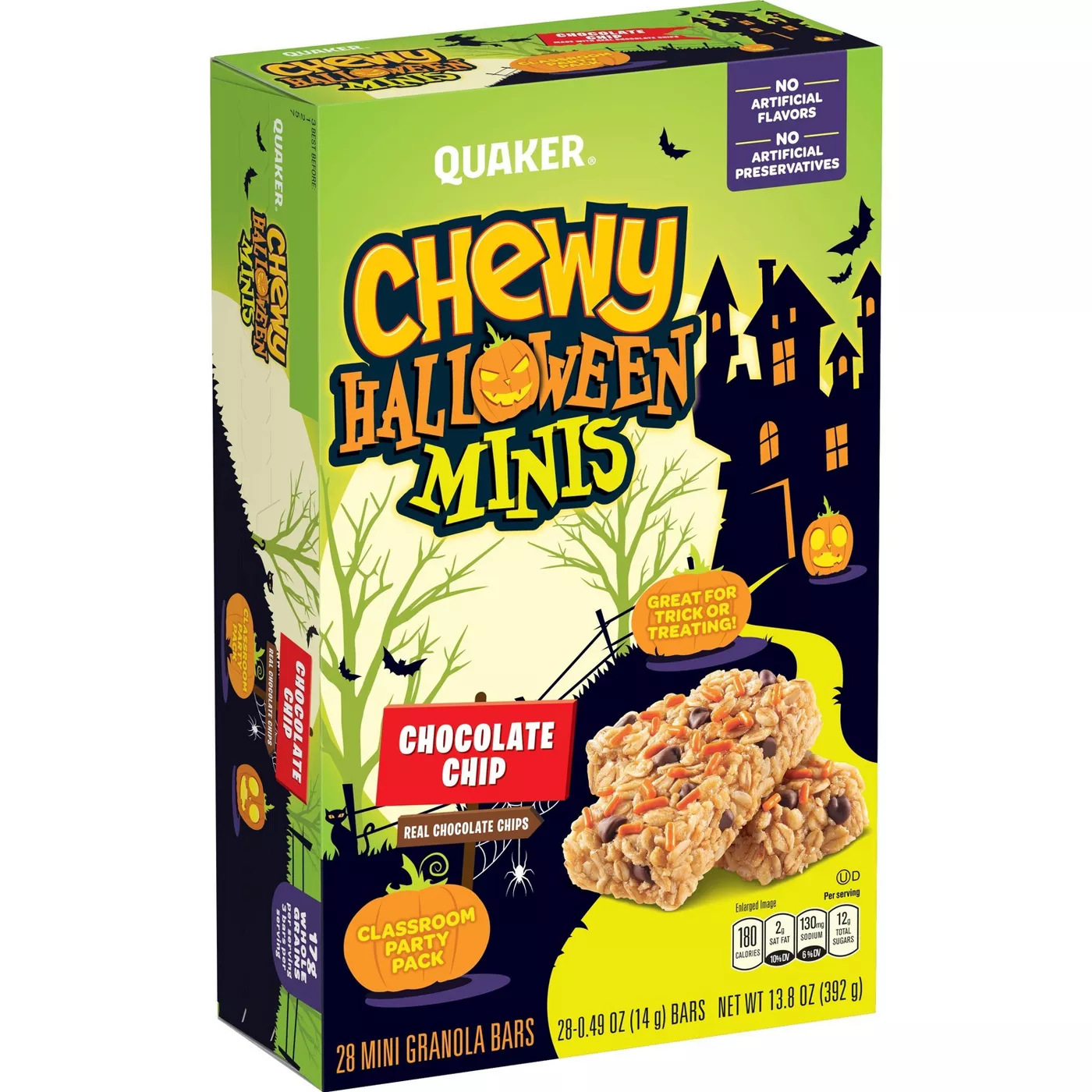 If you're maybe looking to stay a little more health conscious this year, these are a great option for kids! I also love the addition of the orange sprinkles to give the bar a little extra festiveness! Check out these delicious (in my opinion at least) Chocolate Chip Chewy Bars on Target.com here!
5. Halloween Sugar Cookies Tub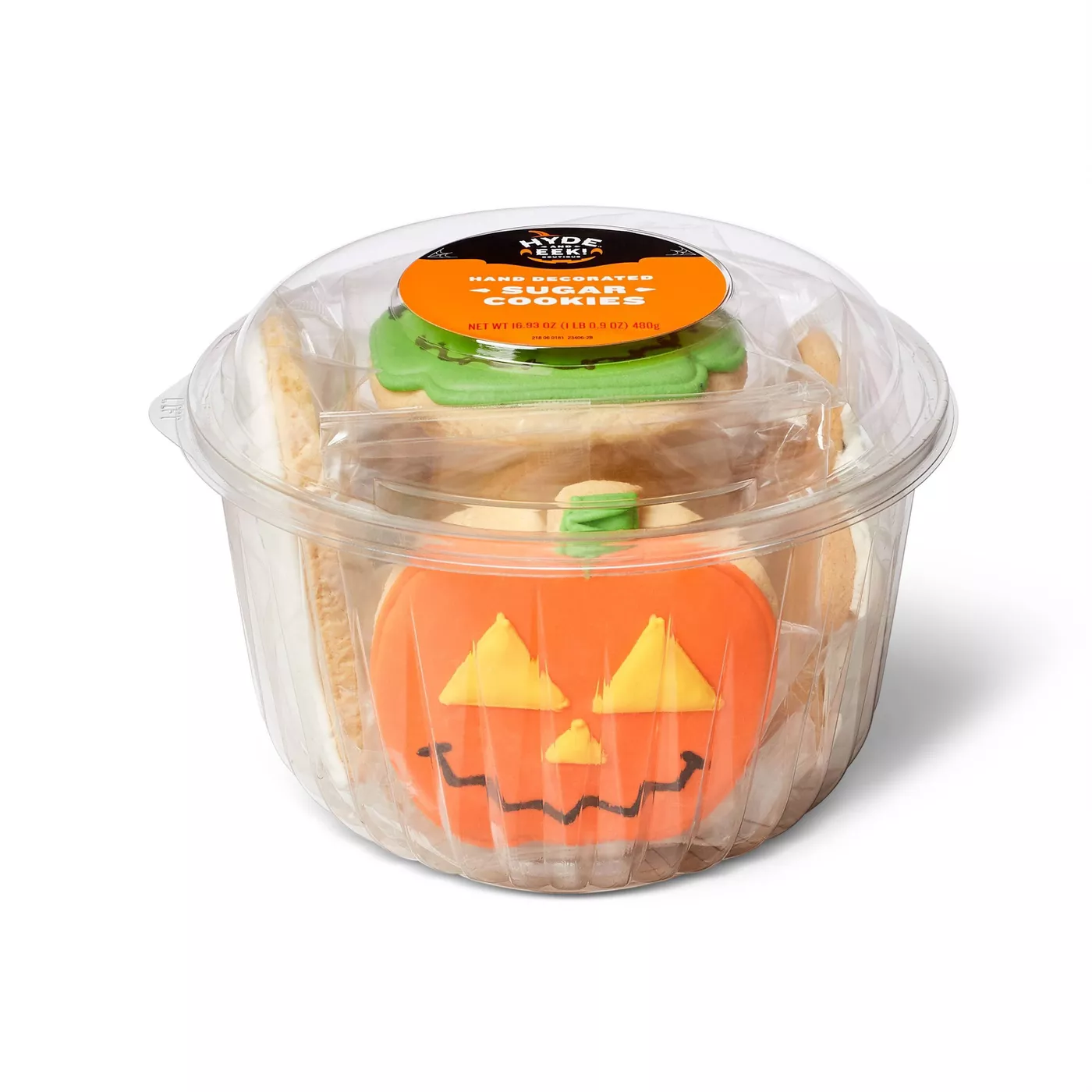 This is a great idea for a house that may not get many Trick or Treaters! They are a little bit on the pricier side like the Hot Chocolate Bomb, so they will definitely make any kid who receives one extra excited! These cookies appear to be individually wrapped and come in a variety of Halloween designs! Get these Hyde & EEK! Halloween Sugar Cookies from Target.com here!
4. Kinder Joy Halloween Multipack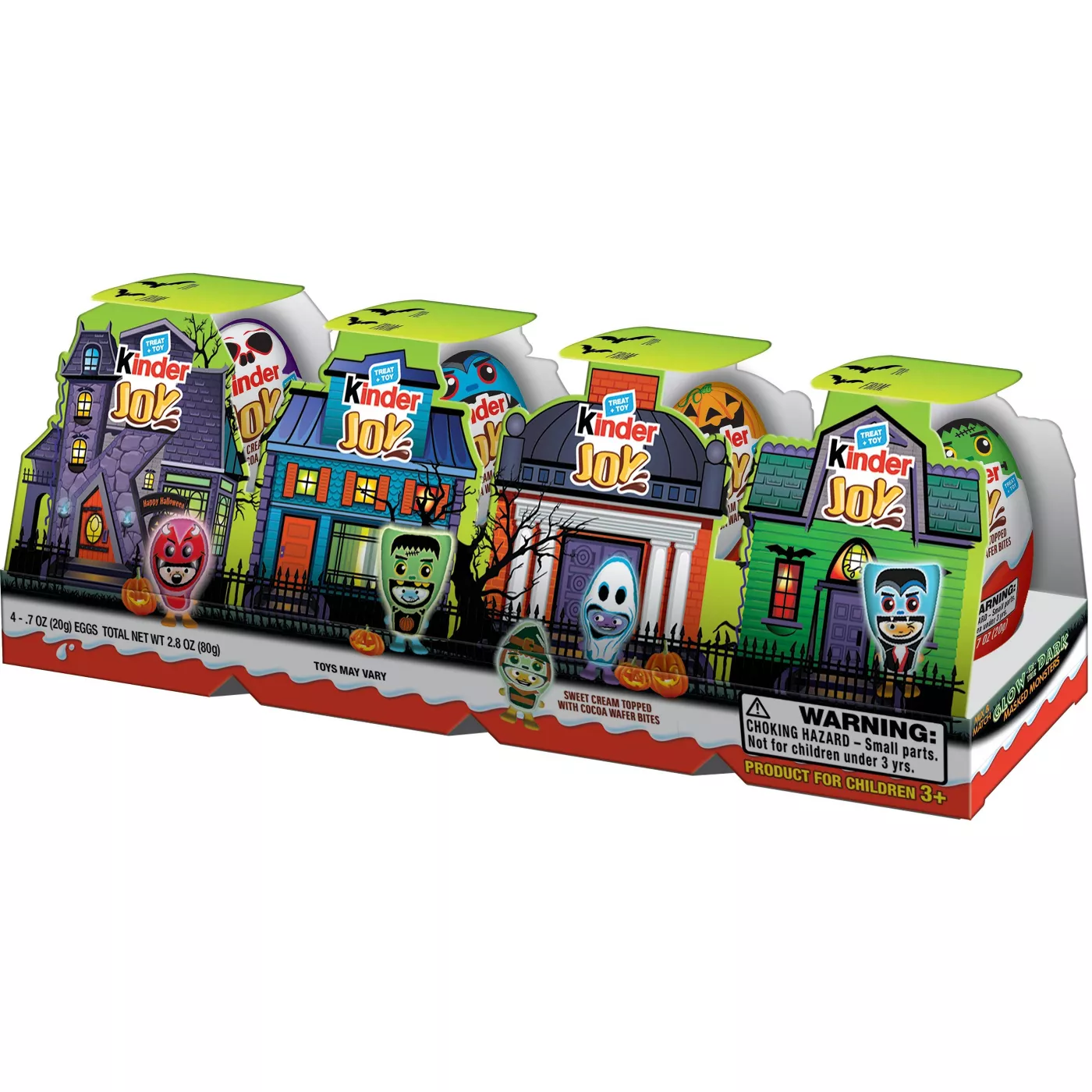 I know this is teetering on the candy line here when it comes to sweets, but I still think this is an extremely unique idea that no one else on your street will have! Probably another treat for those who know they don't receive a ton of Trick or Treaters and only need to buy a handful of goodies for those who do knock on their door. Check out these hauntingly sweet ideas on Target.com here!
3. UTZ Halloween Pretzels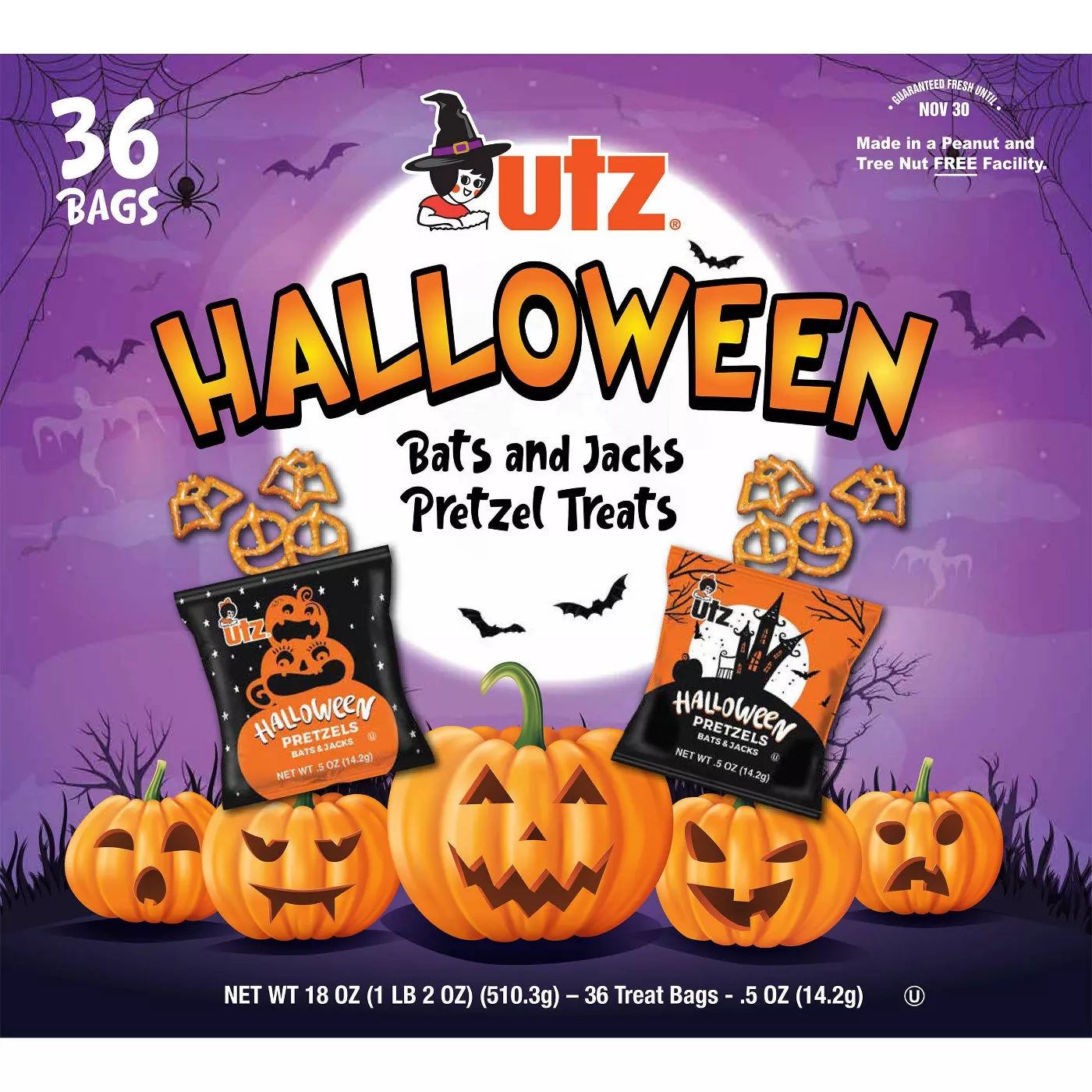 Yes, my mom has always been 'that house' that gives out pretzels on Halloween. But honestly? I think they're a great snack and I find that kids honestly enjoy having them the next day. Utz is my favorite when it comes to Halloween pretzels because they pretzels themselves are shaped! Plus you can't go wrong with a slogan like "Bats and Jacks." Find the Utz pretzels at Target.com here!
2. UTZ Halloween Mini Cheese Balls
If you decide to get on an UTZ kick, you can also give out these Halloween themed mini cheese balls as well! Love the fun packaging! Get them on Amazon.com here!
1. Pringles Halloween Spooky Stacks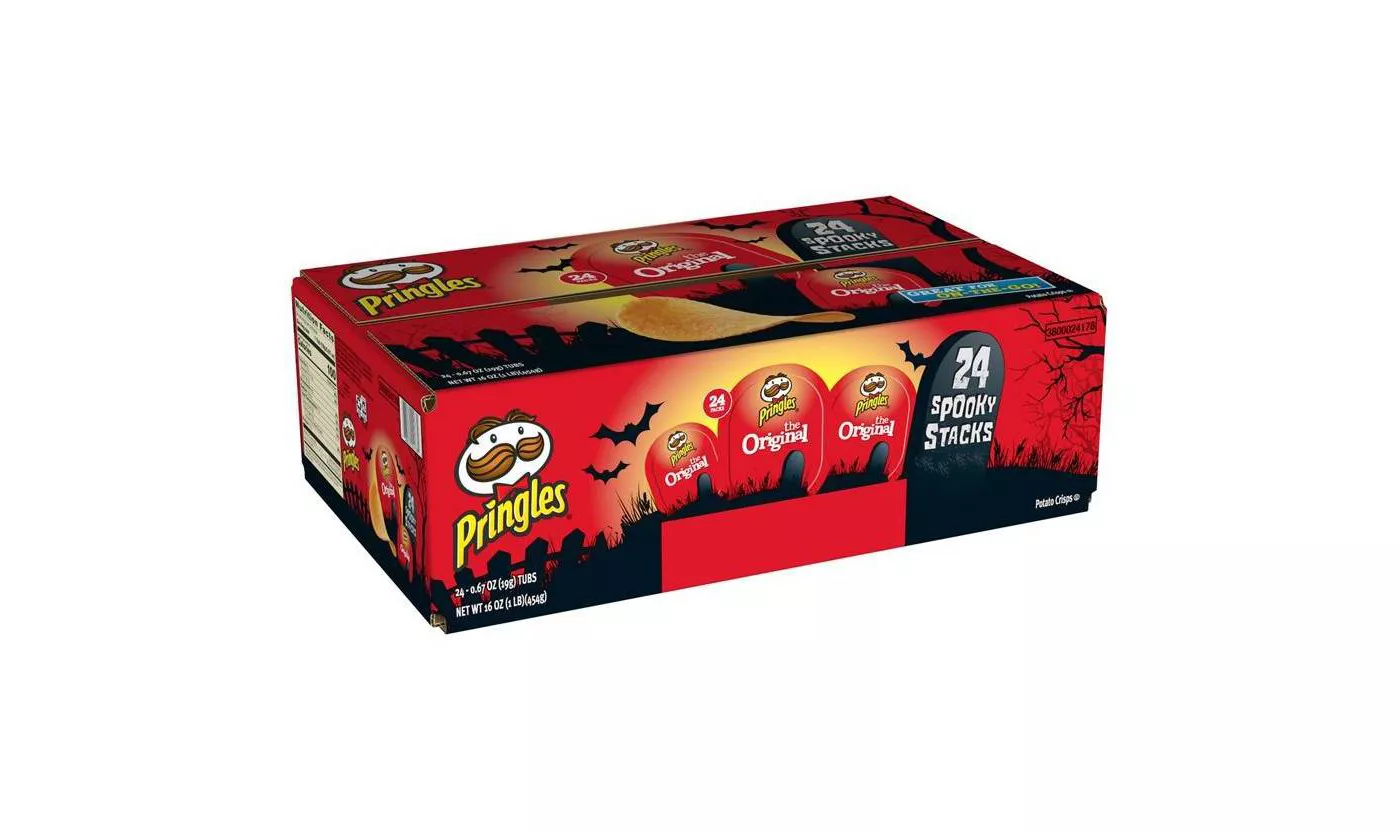 Pringles for the win everyone! Although it may just be the packaging that's spooky, it's still a great surprise for any Trick or Treater that shows up at your door this Halloween! Get these spooky stacks on Target.com here!