Okay guys, get ready to get schooled. You may already know from a few prior posts this holiday season, that I have discovered a new found love for the Christmas movie: The
Man Who Invented Christmas. For those of you who don't know it, the movie is more recent and stars Dan Stevens as Charles Dickens. Dickens throughout the movie is struggling to discover his newest novel idea after the fame that Oliver Twist bestowed upon him. That is when life circumstances brought him face to face with the idea of A Christmas Carol. Basically the movie showcases how the novel was thought up through Dickens eyes and the impact it had on Christmas in society. So I decided to dedicated todays post to discuss in detail just how important A Christmas Carol really was to the world around Dickens and even to this day!
A Christmas Carol was published on December 19th 1843. The story follows Ebenezer Scrooge, a seemingly heartless old business man with a wealthy fortune, who has a harsh distaste for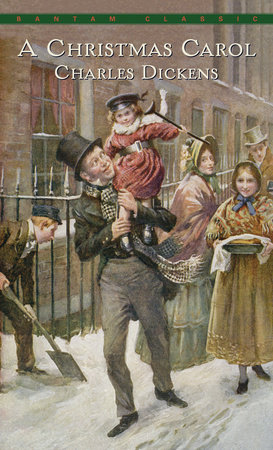 Christmas, the poor, and basically everyone around him. One Christmas Eve he is visited by his long gone business partner, Jacob Marley, who warns Scrooge that unless he changes his ways, all the wrongdoings Ebenezer has done in his current life will follow him as chains in the next. He is then visited by three spirits of Christmas past, present, and future to teach Scrooge the importance of appreciating what you are given in life and make sure you give back to those less fortunate. The story ends with Scrooge awaking on Christmas morning to discover he still has time left in his life to make a difference, in which he does for the family of his apprentice, Bob Cratchit. Just read the book guys, it's not long and it's amazing.
ANYWAYS. So how could a simple Christmas novel spark such a big change in mid-Victorian era society? Well to start, what many don't understand about this time period is many were questioning Christmas in terms of its traditions and importance. Many like the movie explains, saw it as an unimportant
holiday that was truly only celebrated by the extremely religious. The idea of Christmas trees didn't even truly exist at this point. And since there was such a deep division between the rich and the poor, the concept of charity or giving back was a tough topic. A topic that Dickens decided to take on.
What many don't realize is Dickens wrote the novel in only six weeks time and even had to self-publish it. He wanted to create a novel that showcased what Christmas could be for everyone. But more importantly, he created it to showcase the
plight many suffered and constant hardship the poor faced in Victorian Britain every day, especially in the colder months.
His vivid imagery and eloquent writing style created a masterpiece that leaved readers longing for the Christmas that the story created. It revitalized the idea of traditions in many and it encouraged people to start paying more attention to the otherwise "insignificant" winter holiday. This included creating the atmosphere of giving during this colder time of year.
It basically formed the modern idea we have of Christmas today.
It was said that when the novel came out, charity and assistance to the working-class poor soared almost overnight. Not only did the story's popularity hit the hearts of
Britain's population, it stretched over to the United States' as well (like many of Dickens other stories had as well). Since the novel has been released, it is still a well-known classic constantly in reproduction to this day. Countless adaptations have been made, stage plays, and movie renditions in the years since it's publication. It is a timeless tale that will never cease to touch peoples' hearts especially around the time of year where love for one another is important.