Have you ever thought about what Halloween was like before costumes were mass produced? Before you could just go to the store and grab a quick last minute costume? Let me answer those questions for you: IT WAS CREEPY. I give Halloween goers from decades ago a lot of credit to the amount of creativity they had when making homemade costumes. It clearly took time and thought, but I'm not necessarily sure what everyone in these photo's goals were. Anyways, lets take a look at some vintage photos of people who really wanted to put the spooky in Halloween. Enjoy.
13. The Murderous Scarecrows
I suddenly see why the crows stay away…
12. The Mushroom Twins?
A+ for the costume, but what on earth.
11. The Cat & Pumpkin
I love how the two girls are dressed so nice and standing so properly, then they have those on their heads. I wonder if they can see out of them.
10. The Jester & The Flapper Girl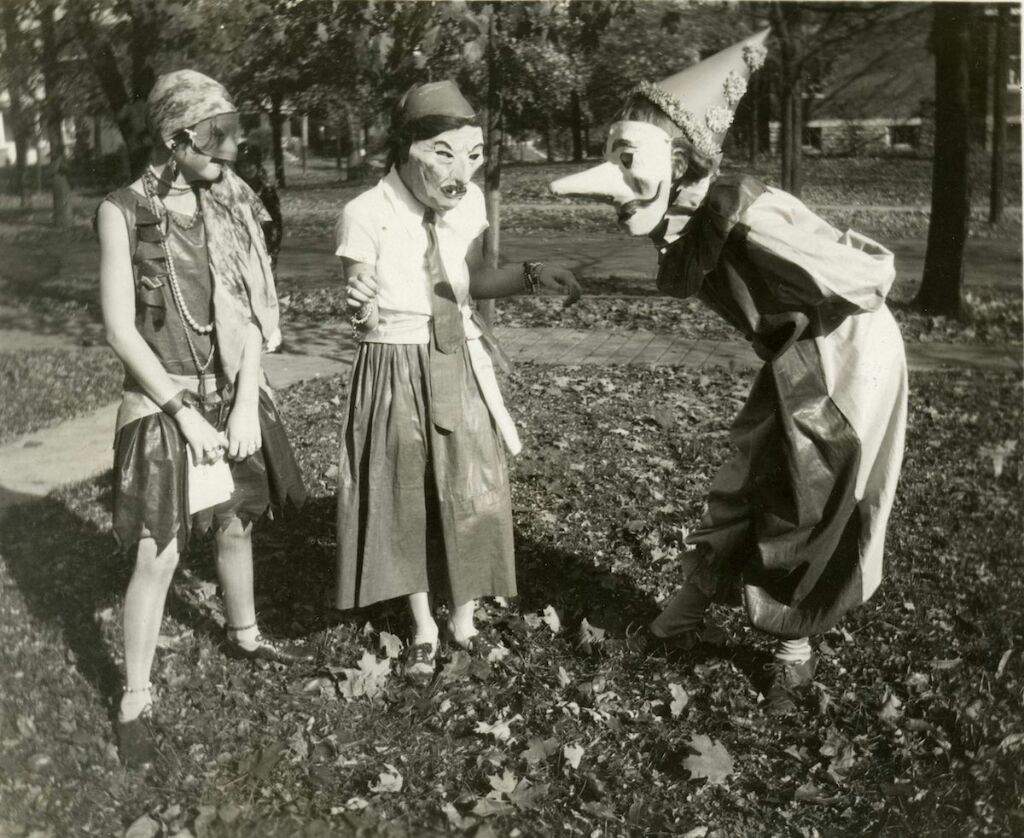 I am living for this little munchkins flapper costume, but the jester and the old lady mask can go.
9. The Monster Head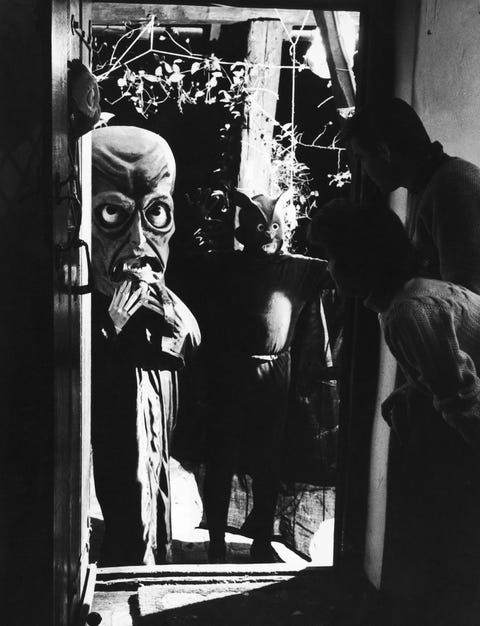 Major props, but that CANNOT be comfortable.
8. The Mice Couple
At least they seem happy together…?
7. The Wicked Witch
Quick someone hide Toto.
6. Pair of Eyes
They're ALWAYS watching.
5. Big Baby Ya no.
4. Bag Head
I'm pretty sure that is extremely unsafe. I hope she didn't suffocate.
3. The Witches
I actually LOVE THESE. SO much. These are so cool and their poses say it all. They knew they were looking fabulous.
2. Humpty Dumpty
How did she even get up there… and how does she even plan on getting back down??
1. The Mummy Skeleton
To end things off on a nightmarish note… HAVE FUN SLEEPING TONIGHT EVERYONE!