Whether it's a hearty meal to start off the spooky day, a devilish looking appetizer, or a dinner that will leave you ready for candy, check out these 10 awesome twists on classic meals to add a little extra trick to your day of treating!
10. 7-Layer Spider Web Dip from Chelsea's Messy Apron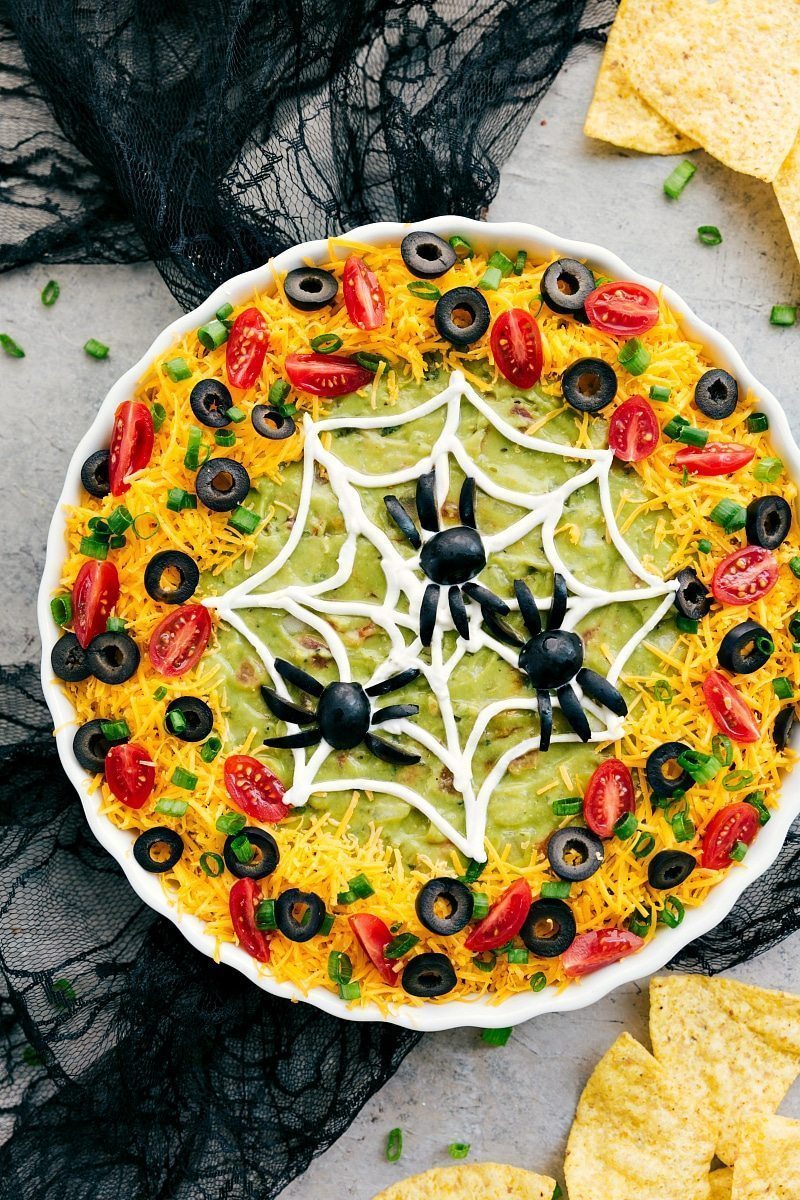 Great app to start off the night before your scary dinner! Or maybe you're just sticking with appetizers before you dive in head first into the candy! Either way, this is a super simple addition to a common recipe that adds that perfect hint of Halloween to your meal! Check out the full recipe by Chelsea's Messy Apron here.
9. Halloween Madness Chili Bake from Pillsbury Kitchens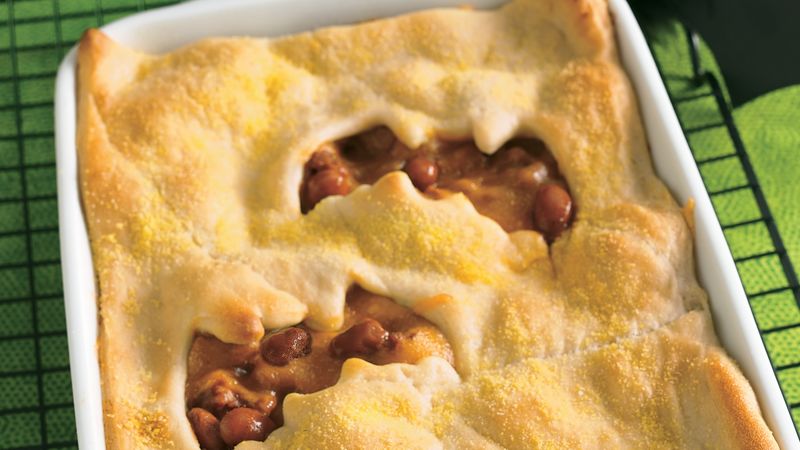 Who doesn't love a doughy batastic layer on top of some homemade chili? I sure know I wouldn't mind (maybe if it was gluten-free)! Anyways, check out Pillsbury's easy cookie cutter edition to a hearty dinner. Have to make sure you're nice and full before a night of Trick-or-Treating! Check out the full recipe by Pillsbury Kitchens here.
8. Frankenstein Pasta for Halloween from Super Healthy Kids
If you ask me, I'd say this is a hilariously adorable meal for kids and adults alike! Imagine how creative you'd be considered if you showed up to a Halloween party with this dish! Love the creativity and green hue that Super Healthy Kids's whipped up here.
7. Halloween Avocado Toast from Brit+Co
First off, I love these little gifs that show it from start to finish. Second, what a great healthy way to start off your spooktacular day! Did ya like the rhyme there. I try, I try. Anyways, love this monstrosity of a breakfast idea! Check out the full ingredient and instruction list from Nicky Corbishley on Brit+Co here.
6. Halloween Monster Chicken Sliders from TARATEASPOON
Watch out! I think it's staring right at you! I'm a big fan of chicken as my last food posts have shown, but my all-time favorite chicken ensemble? BBQ chicken. YUM. These little slider boys are a delicious way to get down and spooky on the big day. Check out the full recipe by TARATEASPOON here.
5. Halloween Breakfast Waffles from Dancing Through The Rain
THIS LITERALLY COMBINES MY TWO FAVORITE THINGS! WAFFLES AND CANDY CORN LIKE AH. How have I never thought of this before!? I'm in love. Check out the full recipe (throw a little candy corn on top for an extra razzle dazzle) by Dancing Through The Rain here.
4. Mummy Dogs from Weelicious
Giant pigs in a blanket but mummy style? Heck yes. Don't have to tell me twice. Check out the full recipe by Weelicious here.
3. Baked Eyeball Eggs from Betty Crocker Kitchens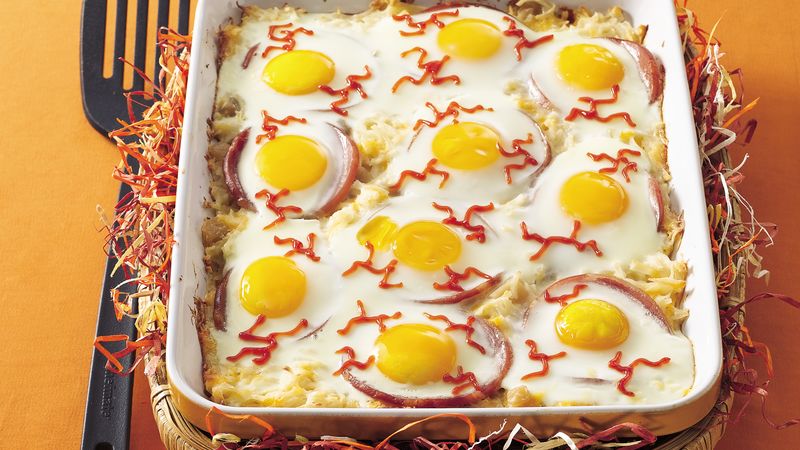 So cute. But I think this dish might be staring at you also. Talk about a hearty breakfast that will certainly be keeping it's eye on you to make sure you're up to no Halloween tricks! Check out the full breakfast recipe by Betty Crocker Kitchens here.
2. Bloody Guts Cinnamon Rolls from Mom's Dinner
Once again the creativity level is at an all-time high here! Look at how creative Mom's Dinner was by taking a classic recipe and warping it into a gory scene! Check out how they made this eerie cinnamon roll bake on their website here.
1. Halloween Stuffed Peppers Jack O Lanterns from It's Yummi
Talk about an adorably healthy way to end off your day right before you consume a copious amount of candy! Plus it lets you get creative with your meal! Who said you can't play with your food? Check out how to cook up these little bad boys by It's Yummi here.