For those of you that know me (I feel like too many of my posts start like that) know that pumpkin flavored everything is my LIFE. But the holidays can always been such a rough time for me mainly because some of my favorite foods don't necessarily mix well with my stomach. When family gets together and they make their signature fall or holiday dishes, it most likely will always include gluten or a copious amount of dairy (especially for desserts which are my favorite). So I decided to start and compile some lists based off recipes I have found online, that give some great alternatives to some fall/holiday classics. Today I decided to start with all things Pumpkin to honor the start of the spooky szn today! Since I am no chef when it comes to creating things from scratch, this is simply a way to condense some great paleo items into one category so I will also be linking the original recipes from online! ENJOY!
15. Healthy Soft Pumpkin Cookies with Salted Maple Frosting from Ambitious Kitchen
Figured I'd start off with the classic cookie. No one can go wrong when it comes to a cookie, and to add the words soft baked, pumpkin, and salted maple frosting to it?! Sign me up! Find the full recipe for yourself by Ambitious Kitchen here.
14. Paleo Pumpkin Donuts from Choosing Balance
Donuts, pumpkin, and they're frosted!? Sounds like a great deal to me! Check out these amazing donuts for yourself by Choosing Balance here.
13. No-Bake Paleo Pumpkin Chocolate Truffles from Healthy Fitness Meals
No bake basically means faster for me to be able to consume so these sound like heaven to me! Find the full recipe by Healthy Fitness Meals here.
12. Vegan Pumpkin Pie Smoothie (Paleo, Dairy-Free, Healthy) from Beaming Baker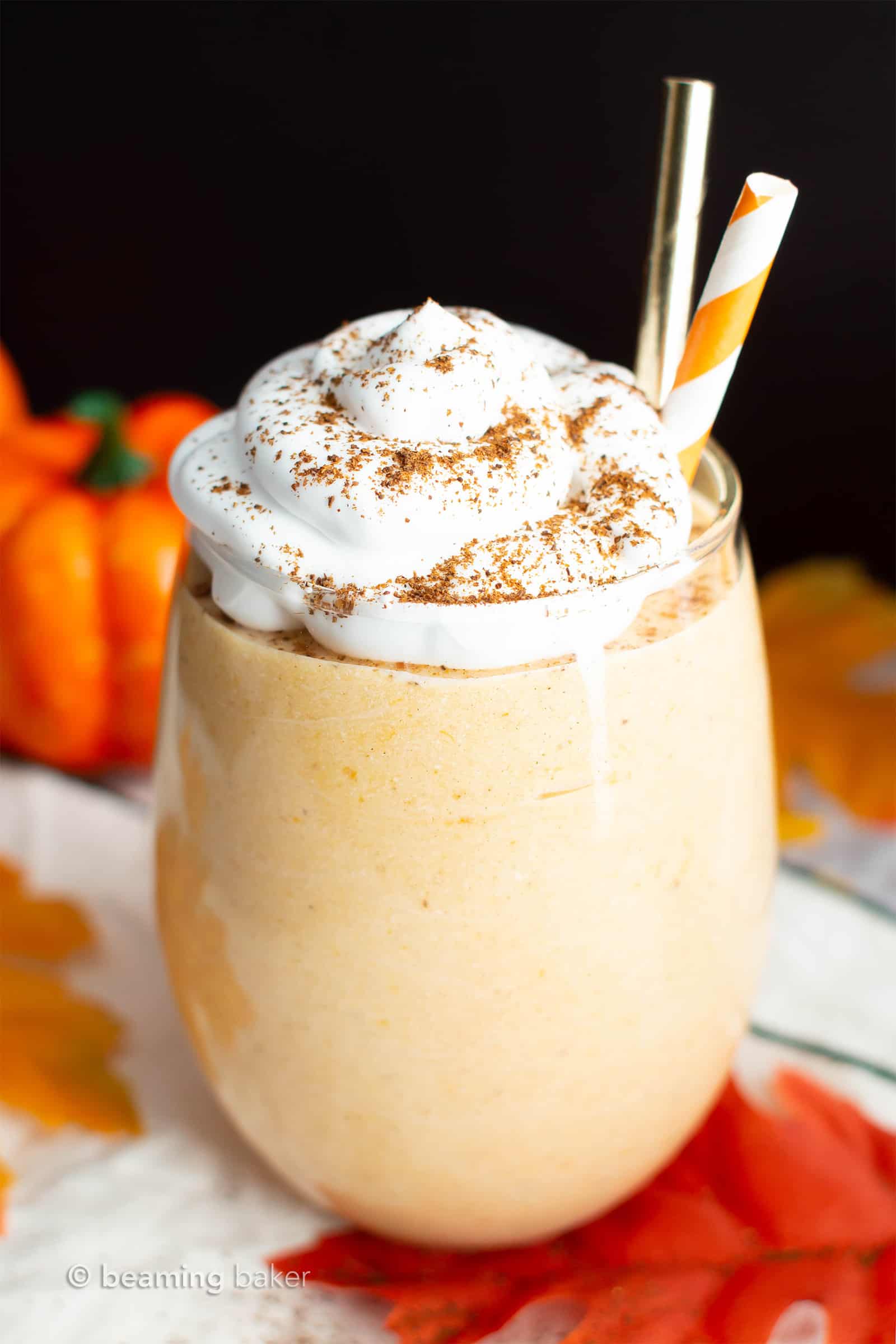 I love a good smoothie whether it be for a dessert or a breakfast on-the-go and honestly just this picture alone seems to be calling my name! Find out how to make this picture perfect smoothie for yourself by Beaming Baker here.
11. One-Bowl Fudgy Pumpkin Paleo Brownies from Ambitious Kitchen
You can never go wrong when it comes to a brownie, and why not make it both healthier and more enjoyable by adding a little pumpkin into the mix?? Find the fully fudgy recipe by Ambitious Kitchen here.
10. Easy Instant Pot Pumpkin Soup (Whole30 Paleo) from Tastythin
When it comes to recipes online, I always try to stay healthy and this Whole30 soup option is a great way to enjoy some comfort food on a cold night, but keep it light! Find the fill recipe by Tastythin here.
9. Paleo Pumpkin Waffles from Food Network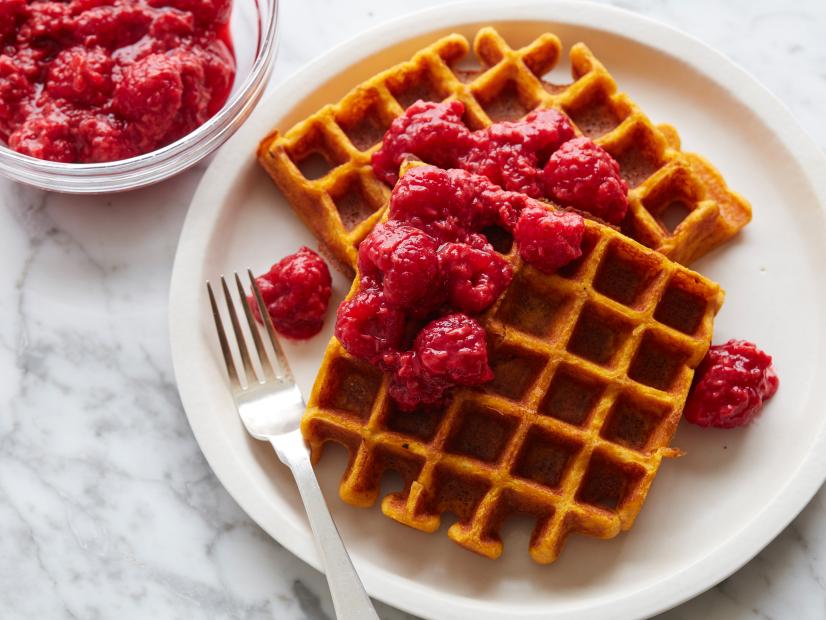 Who doesn't love a great Food Network find? Check out their full recipe here.
8. Pumpkin Apple Breakfast Bake from Wholesomelicious
I am a strong advocate for pumpkin at all hours of the day so why not start the day off strong. Enjoy this great day start by Wholesomelicious with the full recipe here.
7. Paleo Pumpkin Bar from What Molly Made
Not only is this recipe paleo, but it comes with a recipe for a light maple frosting. Excuse me while I drool. Find out just exactly What Molly Made with her full recipe here.
6. Paleo Pumpkin Muffins from A Clean Bake
The reason why I posted two muffin recipes on here (you'll see the other below) is because this recipe is more coffee cake style with a crumble top whereas the other is more like your classic muffin with chocolate chips! Find this messily yummy recipe by A Clean Bake here.
5. Paleo Pumpkin Pancakes from Fit Foodie Finds
WOW WOW WOW. I don't even think I could say wow enough to prove how excited I am right now! My two favorite things: pumpkin flavoring and PANCAKES (or waffles I don't discriminate). Find this amazingly appetizing recipe by Fit Foodie Finds here.
4. Paleo Pumpkin Muffins from Gluten-Free Palate
These little studs look like models in these pictures with the different angle shots! Great little bite sized snacks or breakfast options that are sure to fill that pumpkin craving! Find the full recipe by Gluten-Free Palate here.
3. Paleo Pumpkin Pie from Cook Eat Paleo
Pumpkin Pie and Sweet Potato Pies are staples for me when it comes to fall time desserts! To know I don't have to give up on these delicious dishes just because I am a paleo eater makes a world of difference! Find the full recipe from Cook Eat Paleo here.
2. Paleo Pumpkin Pie Bars from The Real Food Dietitians
I bet these things taste as good as they look! My mouth is watering just from the images! This recipe made by Nutritionists Stacie Hassing and Jessica Beacom can be found on their website here!
1. Paleo Pumpkin Bread from Well Plated by Erin
This deliciously easy to prep bread can be found on Erin Clarke's site Well Plated by Erin here.